Brew your Java House Cold Brew or Iced Coffee at Home!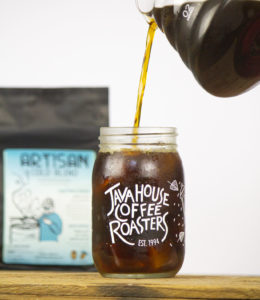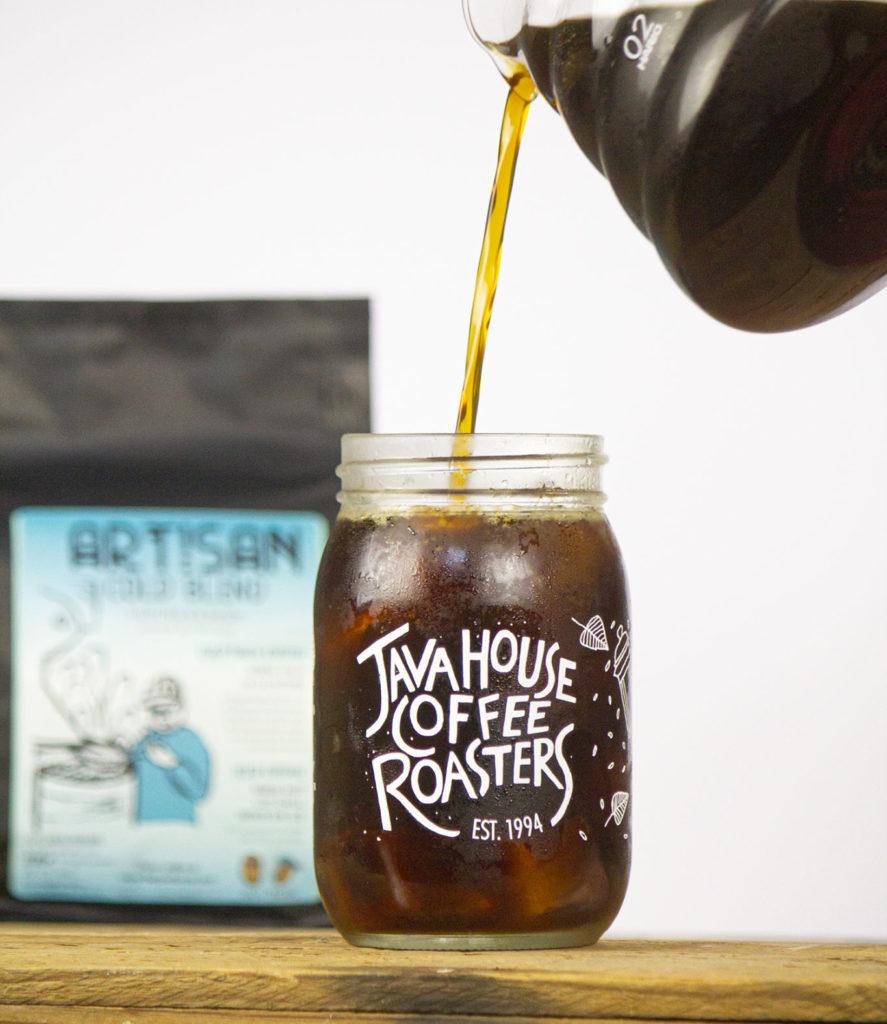 Artisan Cold Blend beans are back!
Freshly Roasted From North Liberty, Iowa
These locally roasted beans are crafted specifically for iced coffee lovers. You can now make your Cold Brew or Java Cooler at home! This delicious coffee is a smooth, low acid, city roast, with notes of fruit and dark chocolate. To make cold brew concentrate, simply use equal parts ground coffee to water and brew for 18-24 hours in the fridge; then use equal parts water to concentrate before serving over ice. For iced coffee, just brew hot, let chill, and serve over ice. Quite literally, cool beans!
Every coffee we sell is sampled, roasted, profiled and bagged at our roastery in North Liberty, Iowa – any time you enjoy a Java House coffee, you're supporting real, local people. Artisan Cold Blend was developed by Steve Harris (a.k.a. The Artisan), and through years of tweaking, we now have the perfect blend for your iced coffee-drinking pleasure.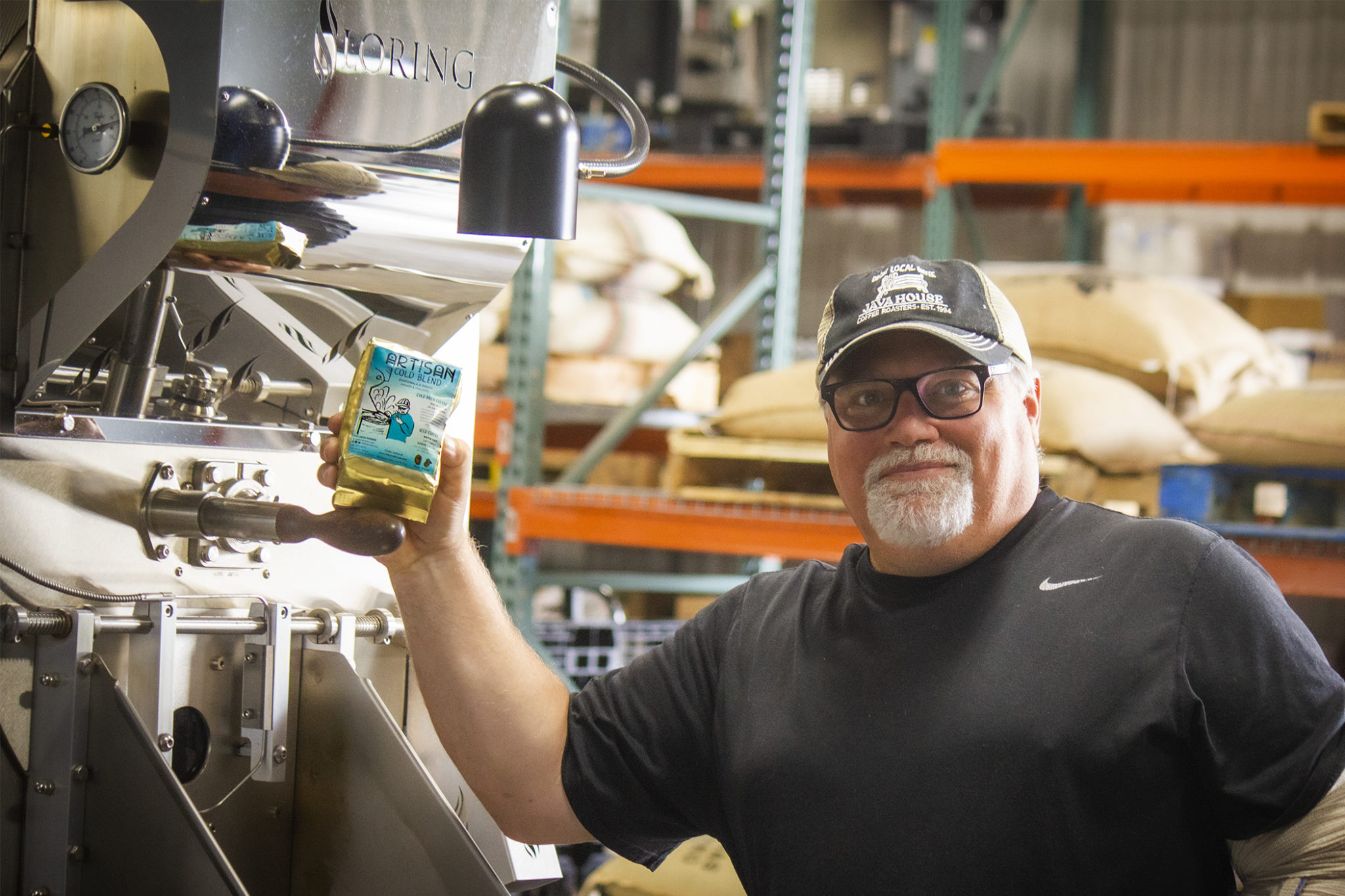 ---
Brew your own Java House Cold Brew or Iced Coffee in a few simple steps.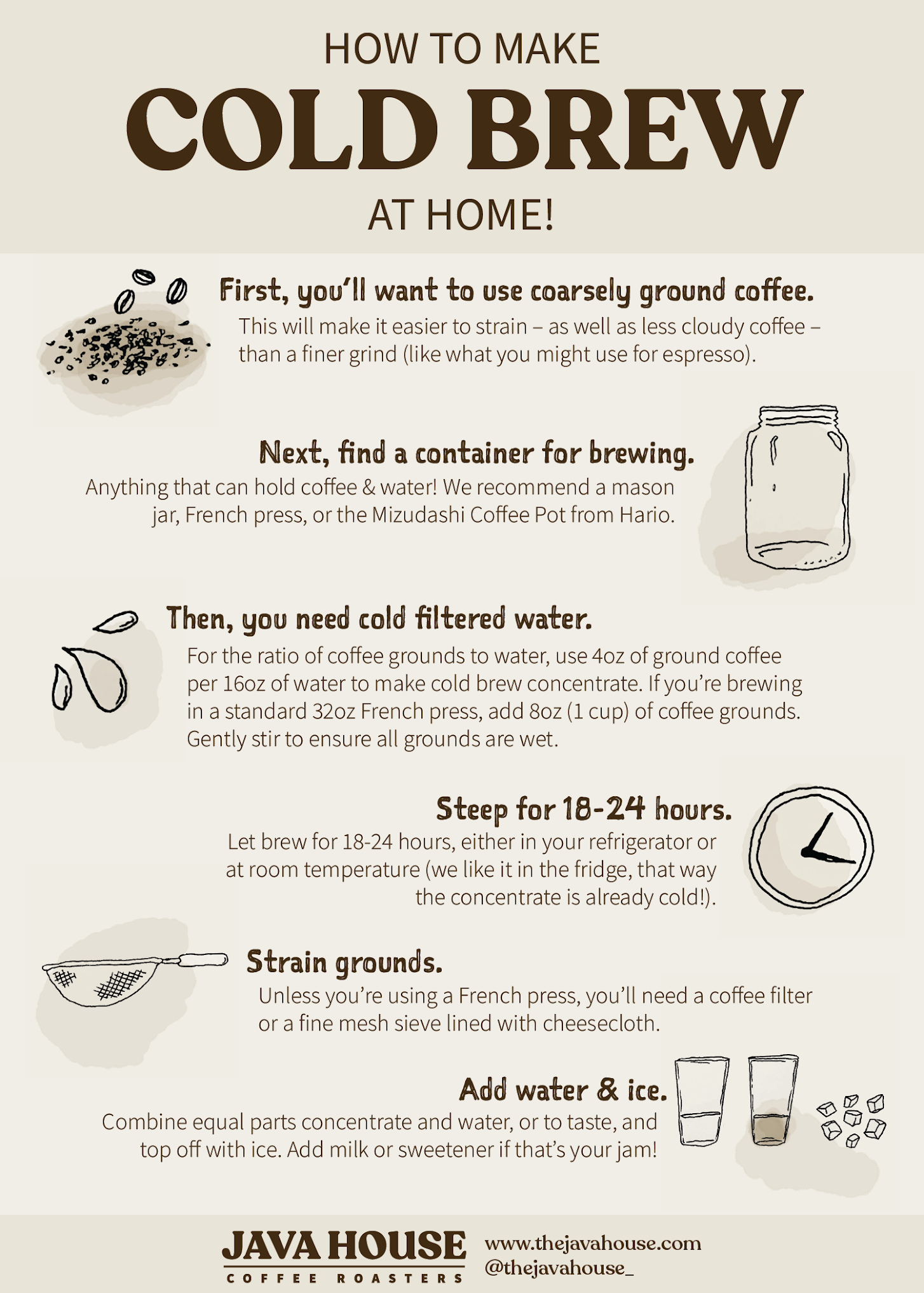 ---
Java House approved coffee accessories
For your brewing pleasure, choose from any of our Java House approved brewing gear and accessories.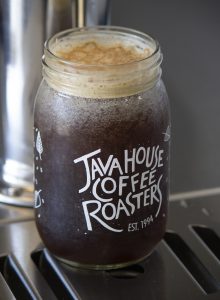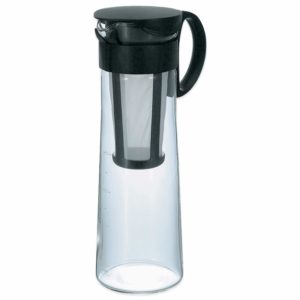 Hario Mizudashi Cold Brew Coffee Maker