Join the Java House Team!
Work at Java!
We are hiring! We have opportunities available at North Liberty and Mormon Trek locations that are locally owned & operated cafes in Iowa City and North Liberty.
We are seeking Baristas, Bakery Team Members, and Cafe Managers who get excited for their morning coffee every day, or anyone interested in learning about coffee. 
Employees enjoy a free drink every shift
25% discount on all food/drink!
Plus tips!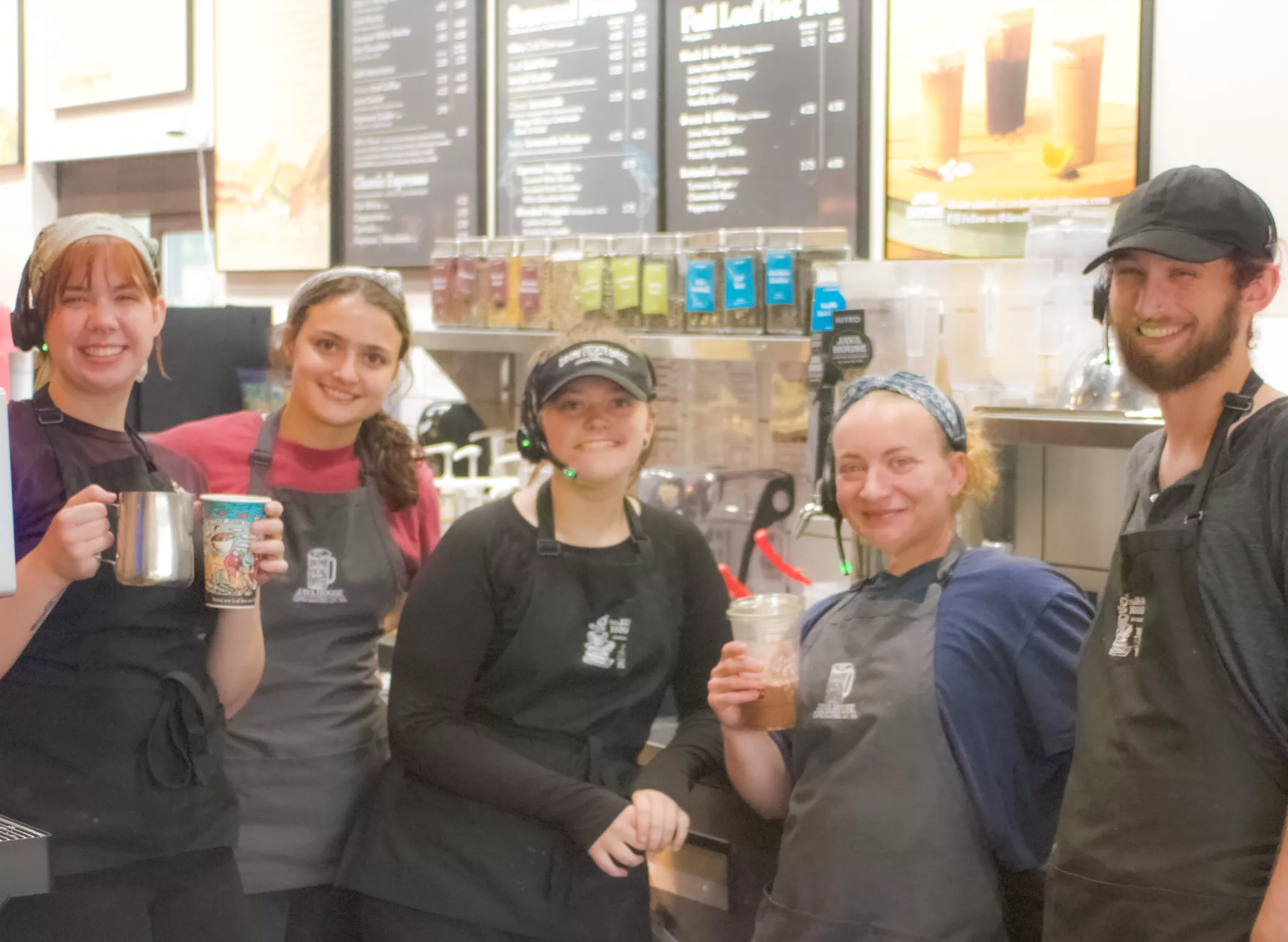 Loyalty Rewards
Perky Points
Think of Perky Points as a virtual punch card – you can use it every time you visit a Java House café!
For every $1 you spend at one of our Java House or Heirloom locations, you collect 2 Perky Points.
Points are earned with every in-store purchase, including pre-orders via our app.
You can earn points on purchases of your favorite handcrafted beverage or food, bulk coffee and tea, brewing gear, and Java House merchandise.
ALL THE WAYS TO
REDEEM YOUR PERKY POINTS
100 Perky Points = Extra Espresso Shot
150 Perky Points = Free Cookie
200 Perky Points = Five Dollars Off
400 Perky Points = Ten Dollars Off
Java House and Heirloom Perky Points available
at all locations except the airport.
How Can I Sign Up?
The next time you visit one of our cafés, the barista taking your order will kindly ask for your phone number.
Afterwards, you will receive points for any order you place with the Java House, whether it's in the store or on our mobile app.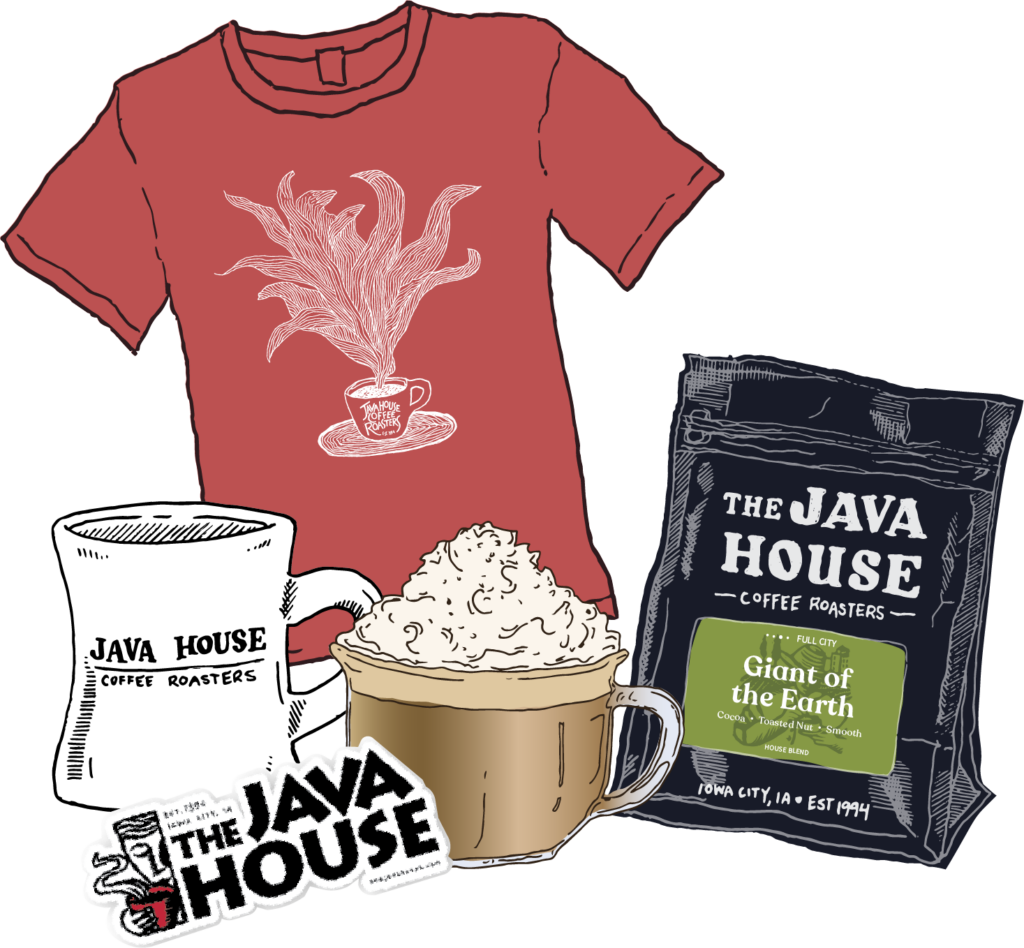 Explore our Wholesale Options
For over 20 years, Java House has been Iowa City's premier local coffee shop! We are proud to offer the most exceptional, locally roasted coffees to the Corridor Area. 
All Java House blends & single origin beans are locally roasted, right here in North Liberty, Iowa. 
Whether you need full service coffee equipment, or a few bags of fresh beans per week, the Java House has you covered for all of your coffee-serving needs. View our wholesale coffee options or schedule a roastery visit and consultation below.