This Month's Single Origin Roast: Colombia Nariño las Frutas
Our newest micro-lot, single origin bean originates in the foothills of the Andes – from Nariño Department, Colombia. These unique beans have been prepared with an experimental Double Fermentation and Washing process which results in a subtly sweet and mildly acidic bean. Colombia Nariño las Frutas offers flavors of sweet berries, a creamy smooth body, with a clean crisp finish and makes for a refreshing mid-morning coffee.
As always, this exclusive coffee is locally roasted at our roasting facility in North Liberty, Iowa. It is available at most Java House brew bars or as whole bean coffee. Order it today!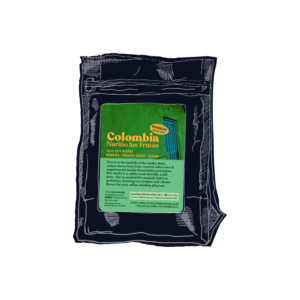 Colombia Nariño las Frutas
Roast Profile: Full City
Flavor Notes: Berries, Creamy Body, Clean
Bean Origin: Nariño Department, Colombia
Available in 12oz bags only
Colombia Nariño las Frutas
---