e-Gift Cards: Send Java to your loved ones!
Listen, we understand that in this unpredictable world we currently live in, celebrating the holidays is more than a little stressful. Let's make gift-giving a little easier. Here's the scoop on what e-gift cards are, how to purchase, print, or email them, and how to use them.
What are e-Gift Cards?
The short answer – they are digital gift cards.
How do they work?
E-Gift Cards have the same function as our physical gift cards. They have a specific 16-digit code and can be redeemed in any Java House or Heirloom Salad Co.
You simply show the barista your e-gift card that is saved in your email or a printed out version. The barista then enters in the 16-digit code, and the amount is deducted from your card.
How to Purchase & Print e-Gift Cards
Stage 1
Visit our website. Go to the "Shop" button, and click on "Gift Cards"
"e-Gift Card" will be the first entry on the list.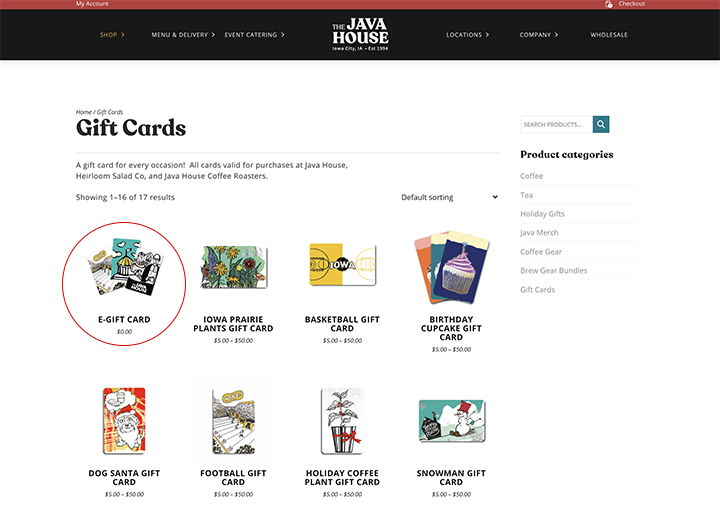 Stage 2
Choose your e-gift card design. Pick your gift amount – $5.00, $10.00, $20.00, $50.00 or Custom.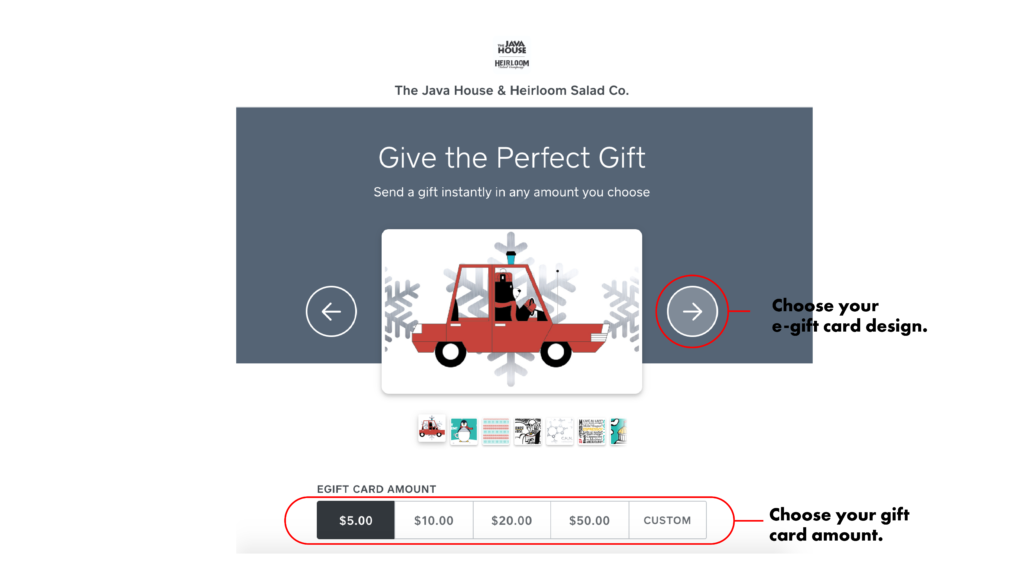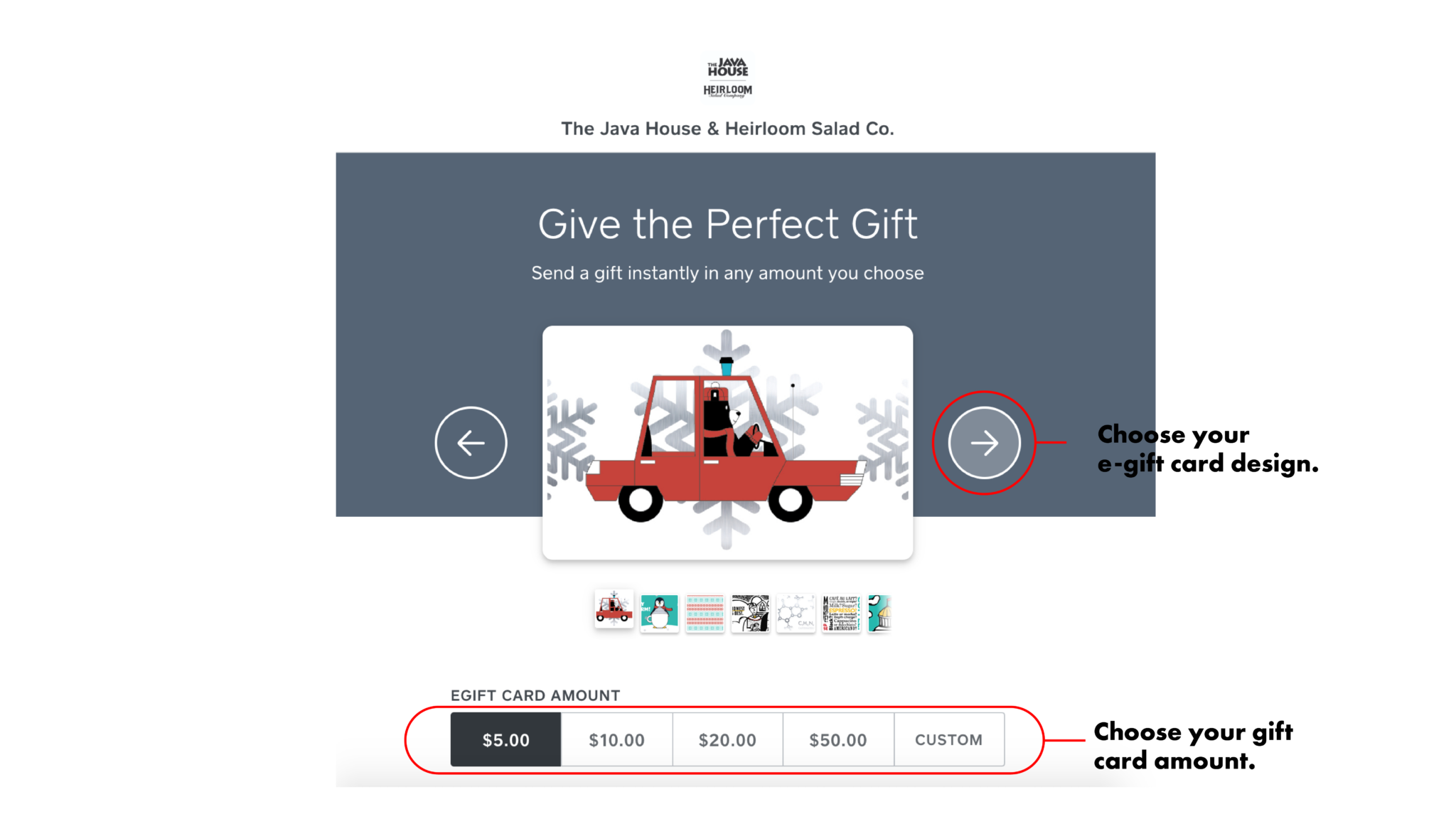 Note: Want to email your e-gift card? Skip to Stage 5.  Want to print your e-gift card? Continue to Stage 3. 
Stage 3
Printing an e-gift card allows you to place the e-card into a Birthday Card, Holiday Card, or even just keep it in your wallet.
To print the card, enter your email address in the recipient box.
Next fill in the remaining information and click "Send Instantly."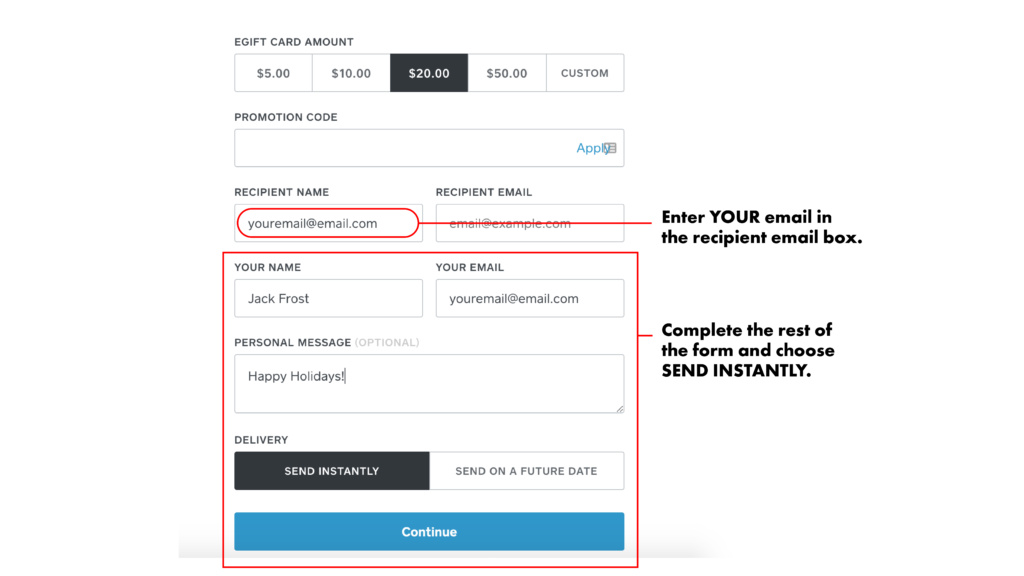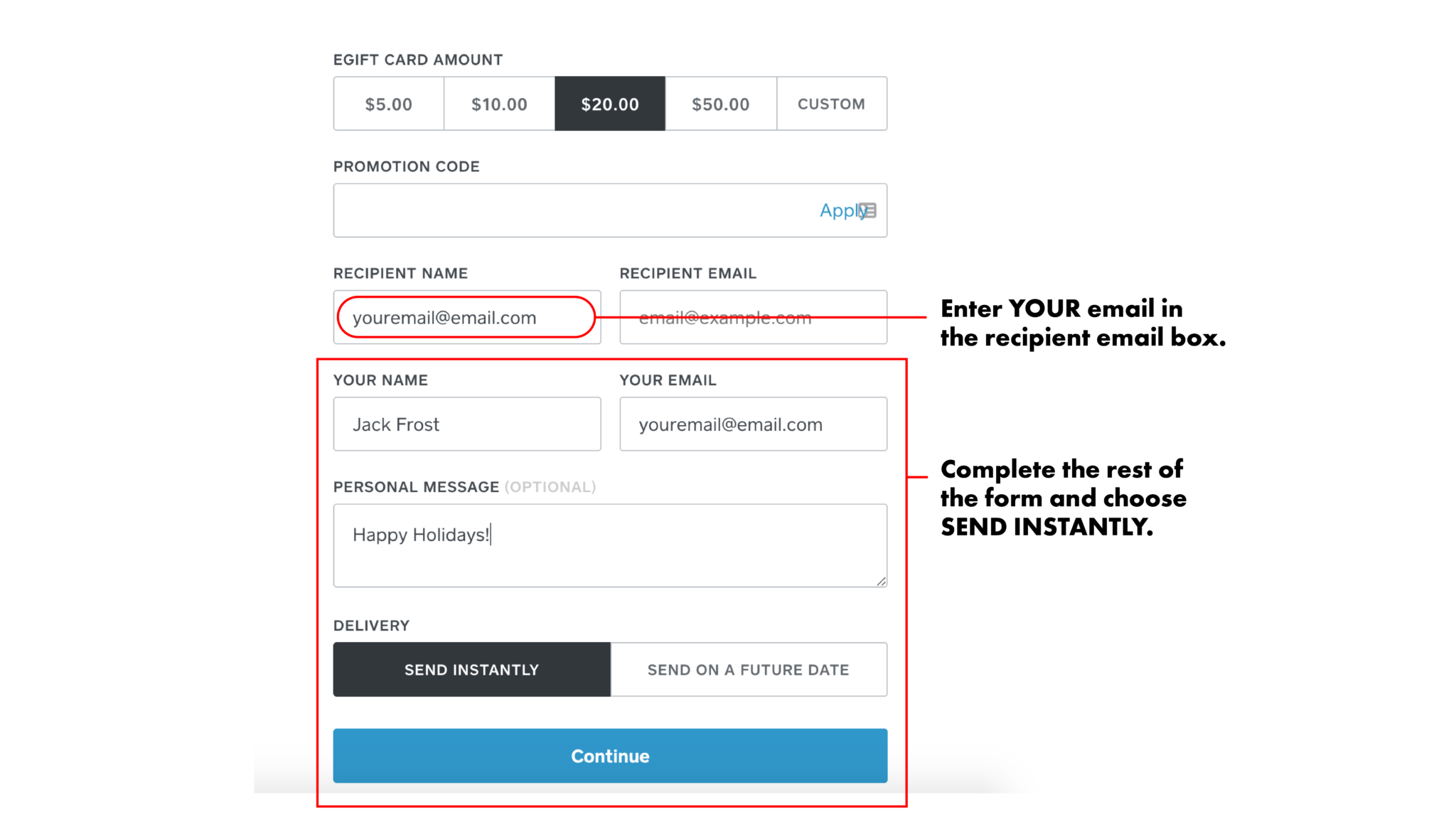 Stage 4
Check your email! Your email subject will say "Gift Cards from Iowa City Coffee Co…" In the email, just click "Print" and a printer-friendly version will open in a new window.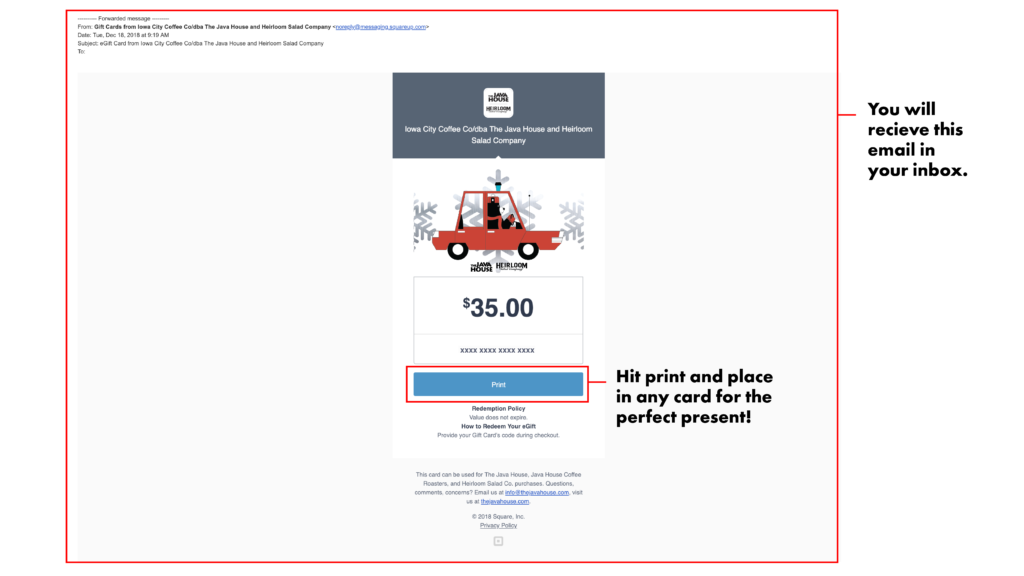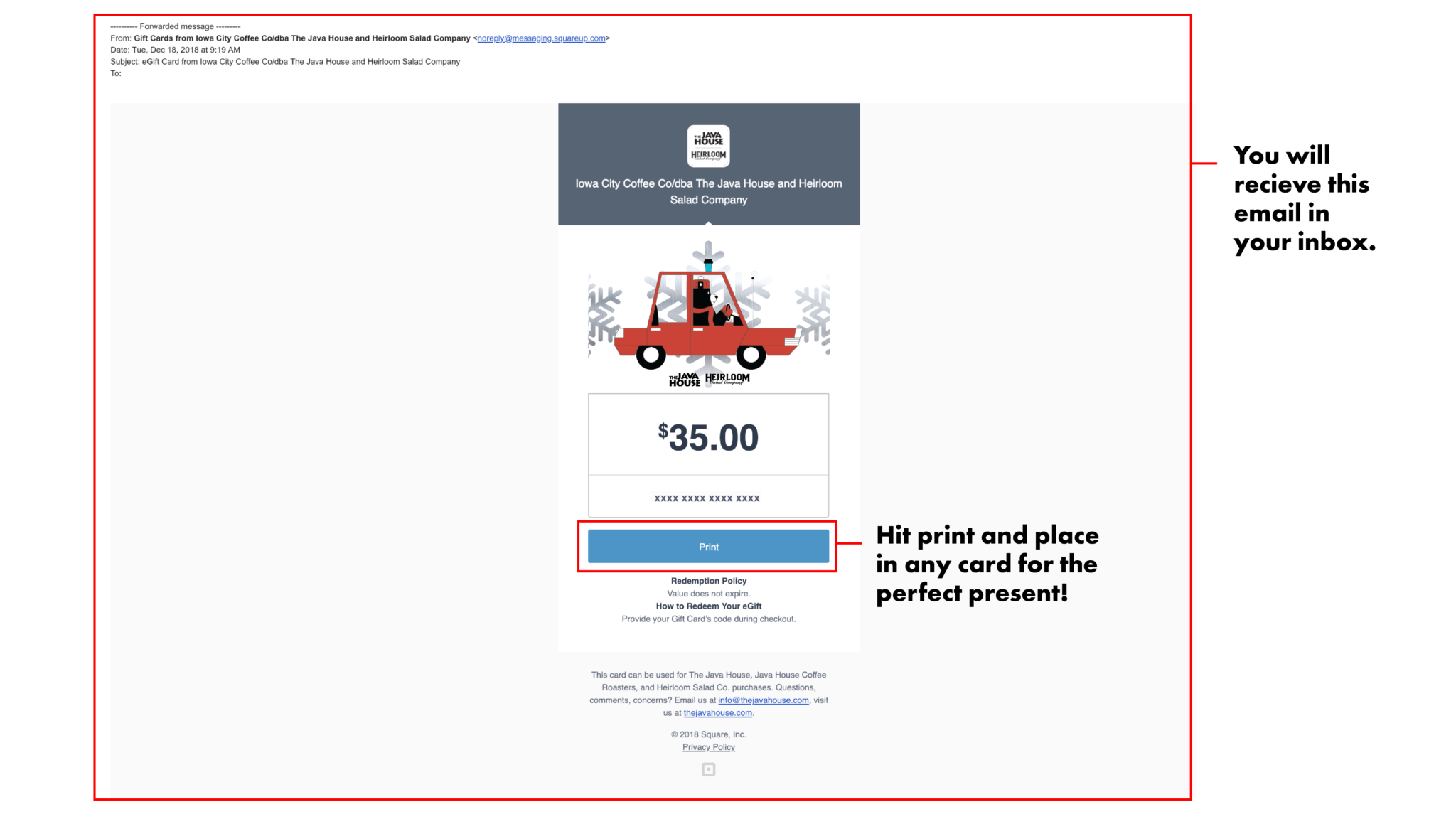 How to Email e-Gift Cards
Stage 5
Emailing an e-gift card allows you send it instantly OR schedule a date and time for it to be sent.
During the checkout process, enter the recipient's email in the "Recipient Name/Email" section. Continue to fill in the following required information. Lastly choose if you want the card to send instantly or on a future date. The recipient will then receive the email shown in Stage 4.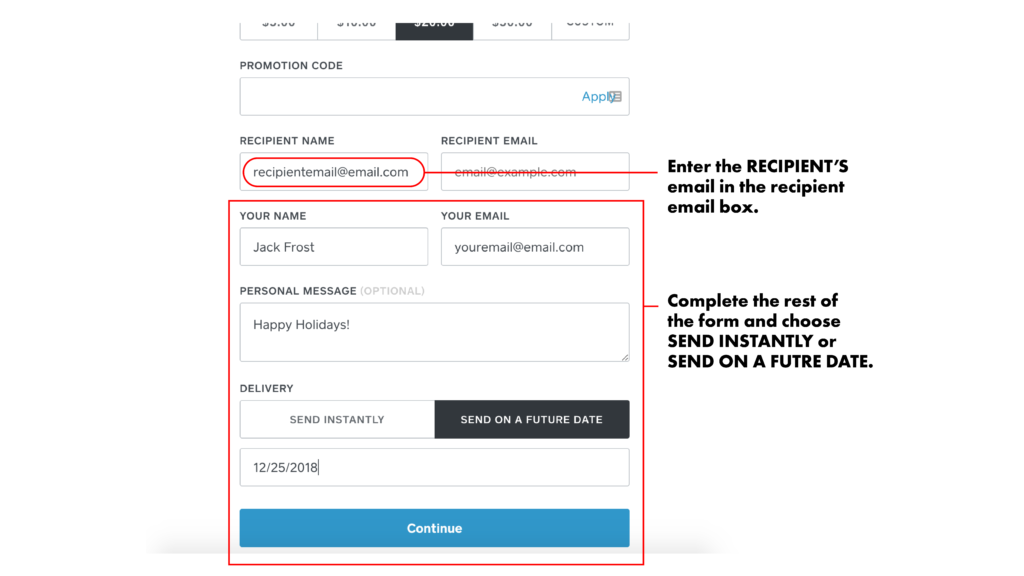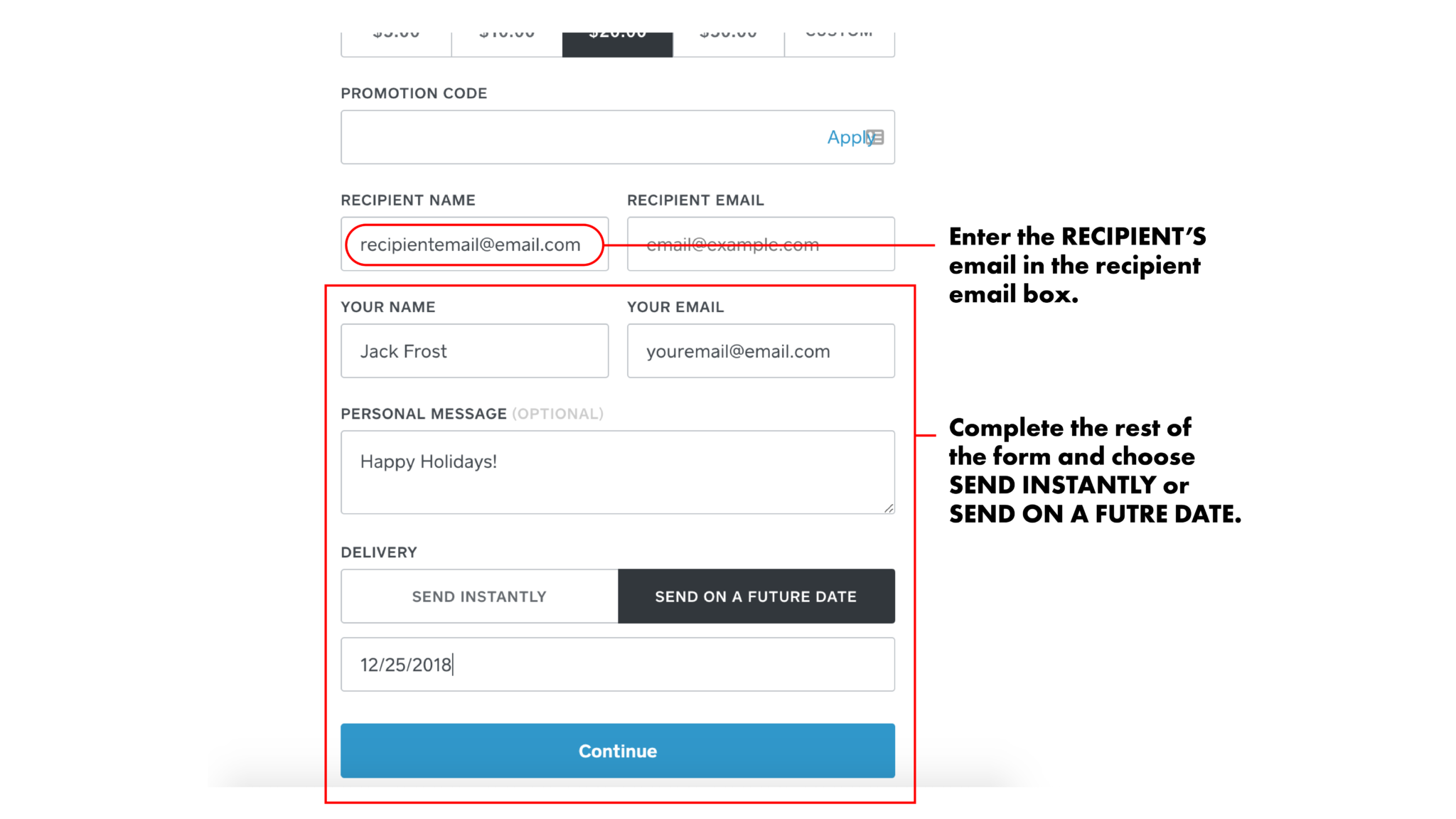 Voilà! That's it, now it's your turn.