The Best Wholesale Coffee In Iowa
Do you own an office? Do you run an office? Are you tired of the taste burnt black coffee?
The Java House has the solution for you!
The Java House is now offering wholesale delivery to your office.
The best part is if you meet our guidelines, we will come to your office and install a coffee brewer free of charge!
Java House Coffee Roasters! For over 20 years, we have been Iowa City's premier local coffee shop. Java House Coffee Roasters strives to provide outstanding, beautifully roasted coffees for the novice and the connoisseur.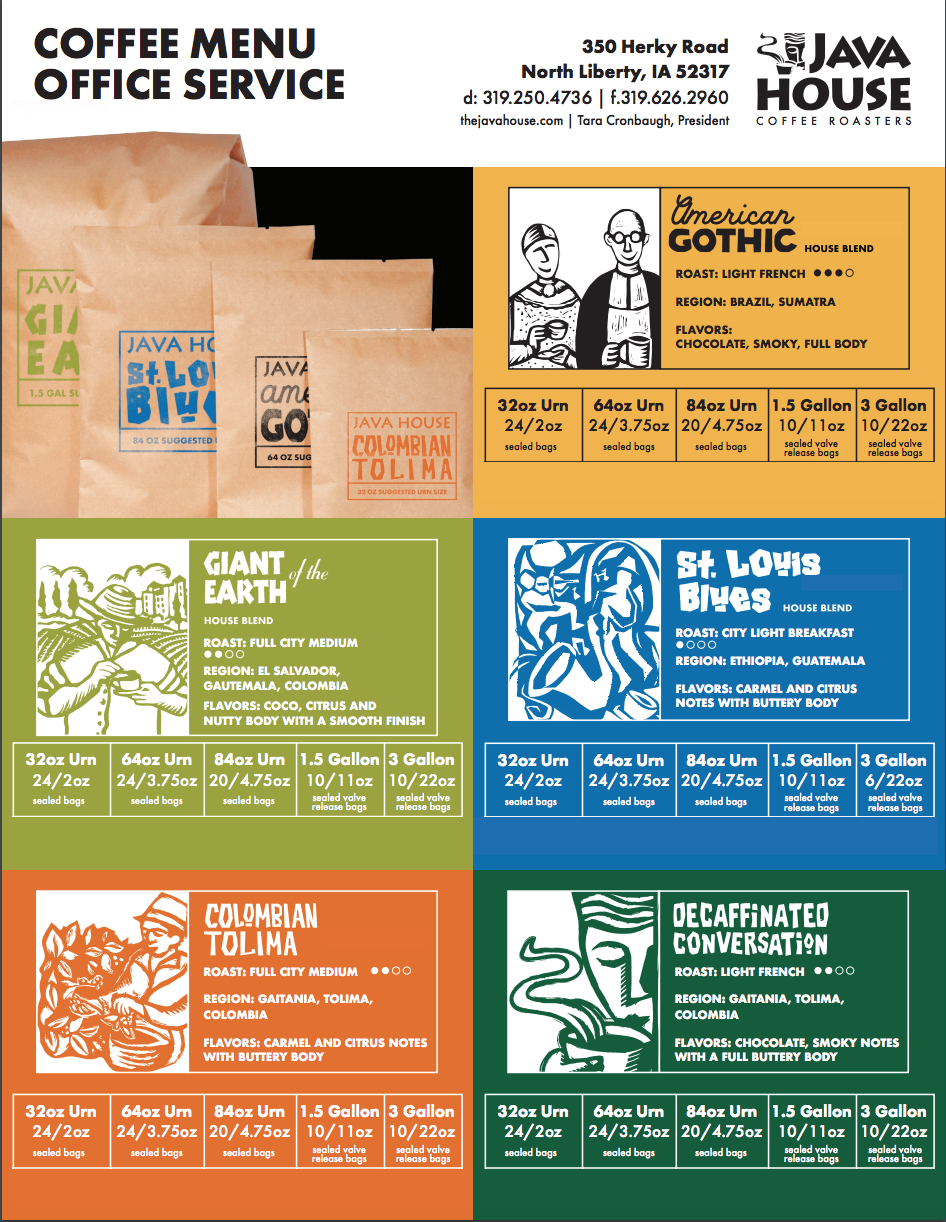 Caffienate Your Office Today!