A Gift for Everyone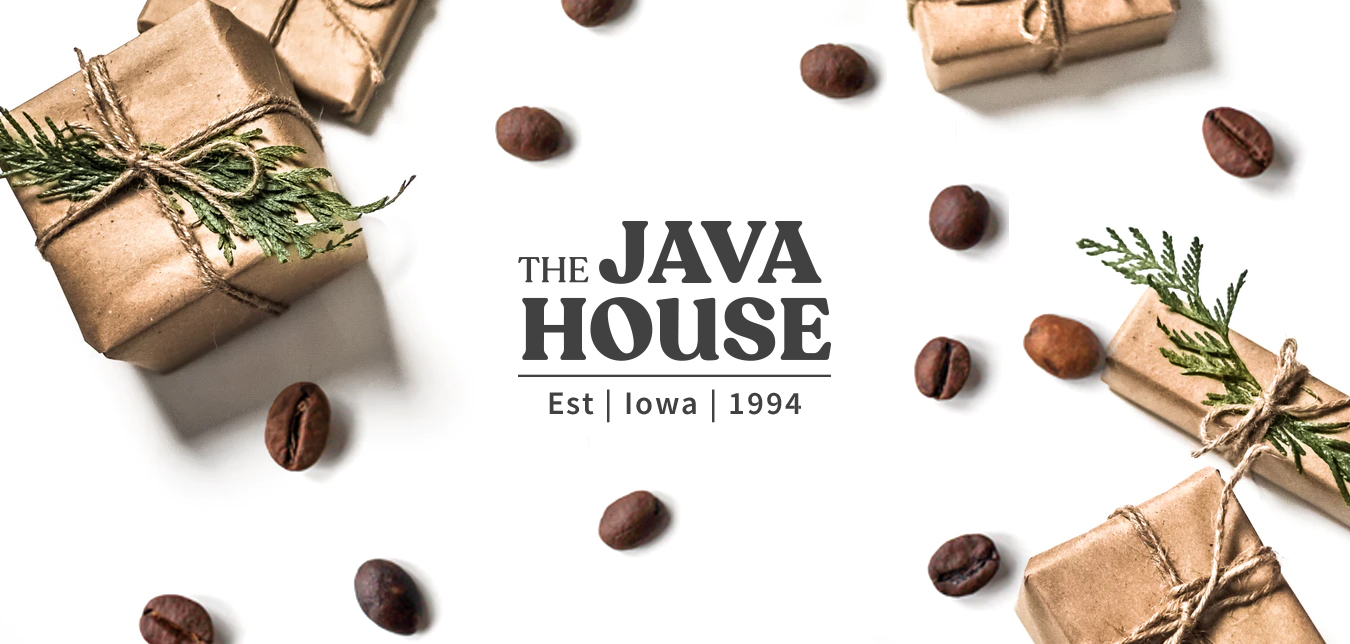 "May your coffee kick in before reality does." –unknown
The reality of holiday shopping is already here.  So get caffeinated and find the perfect gift for loved ones – maybe even a gift to treat yourself!  Whether your person loves coffee or dogs or magical creatures, we've anticipated your needs with this year's Java House holiday gift sets.  Peruse our brand new, specially designed merchandise, limited edition coffee bag artwork, and stickers!
For the Hawkeye Fan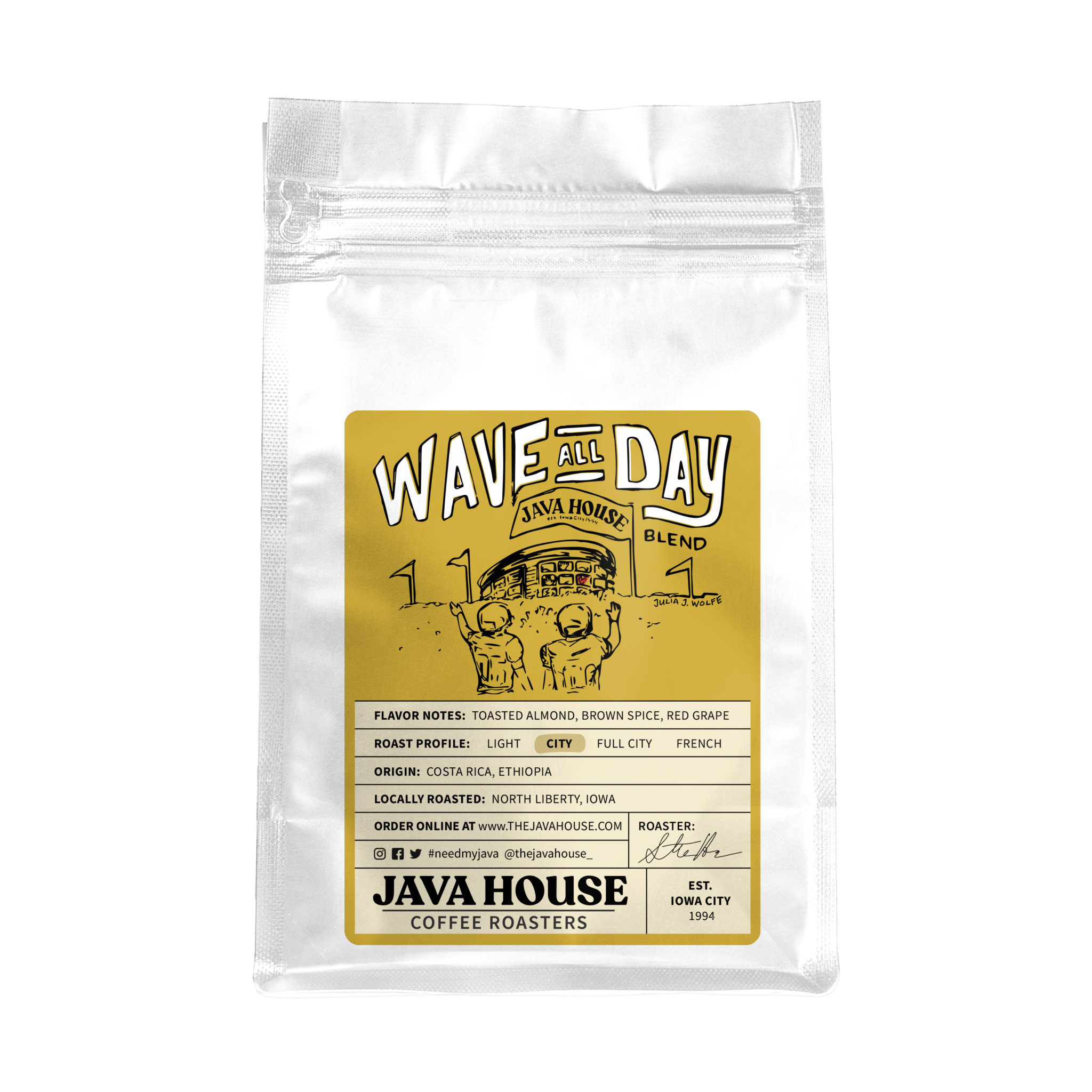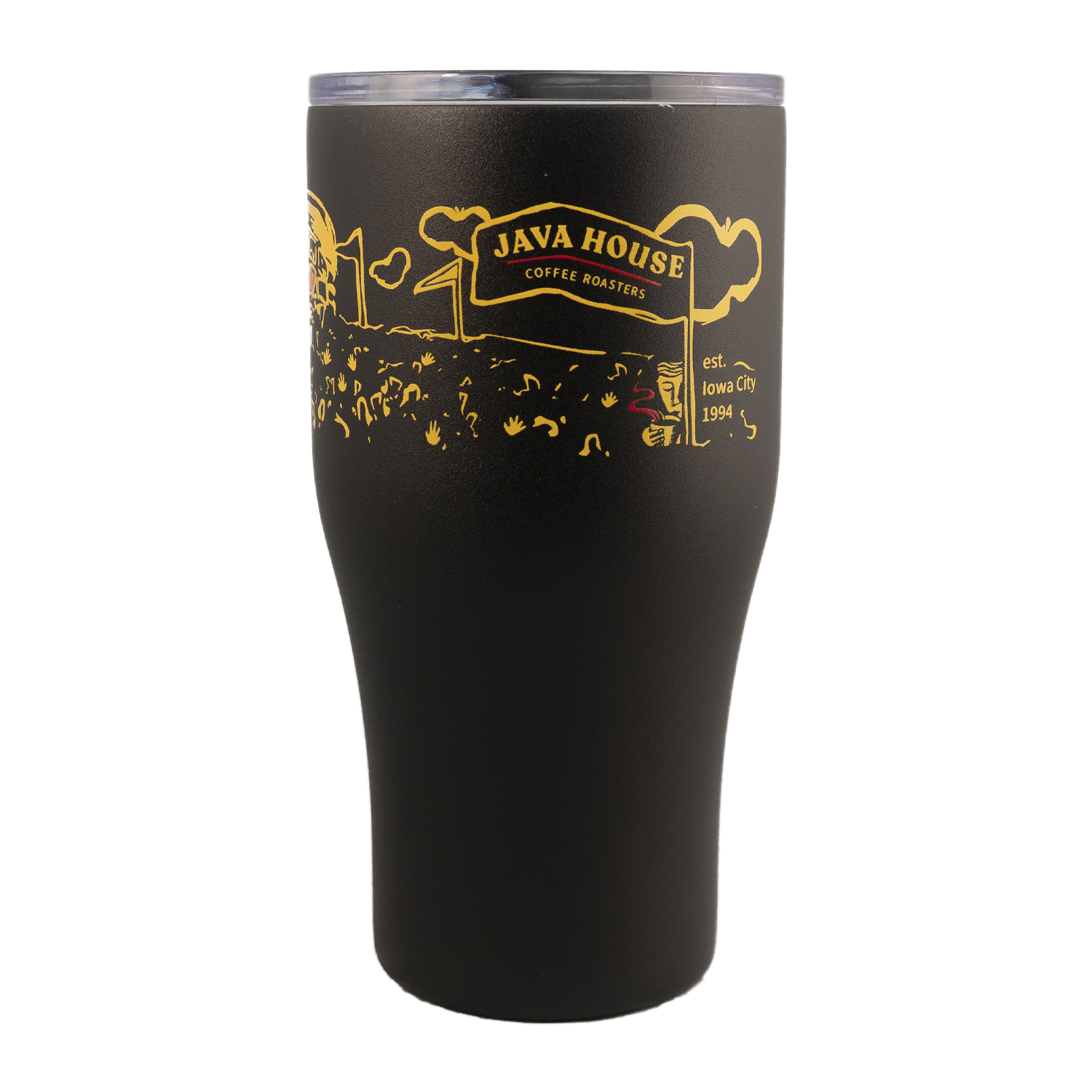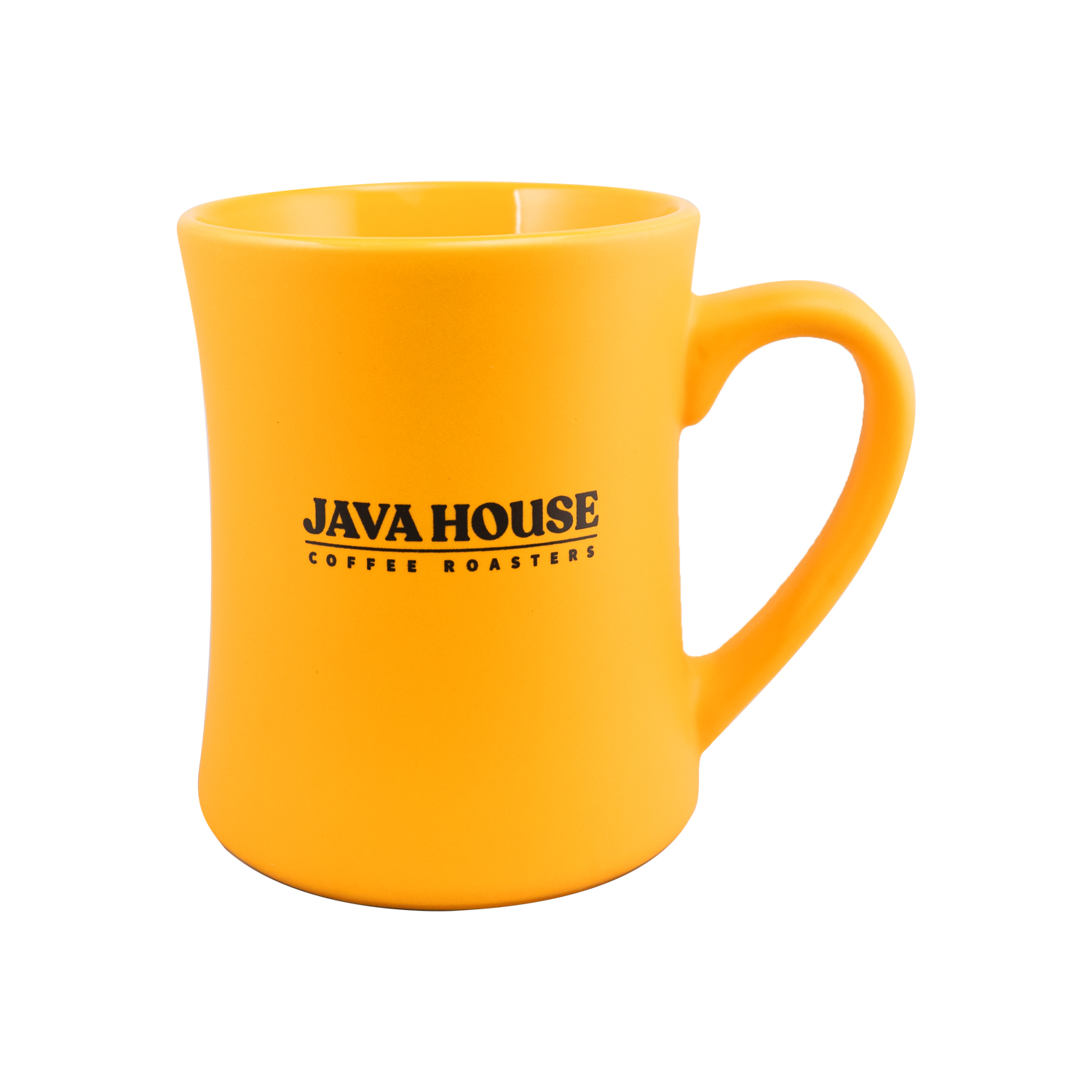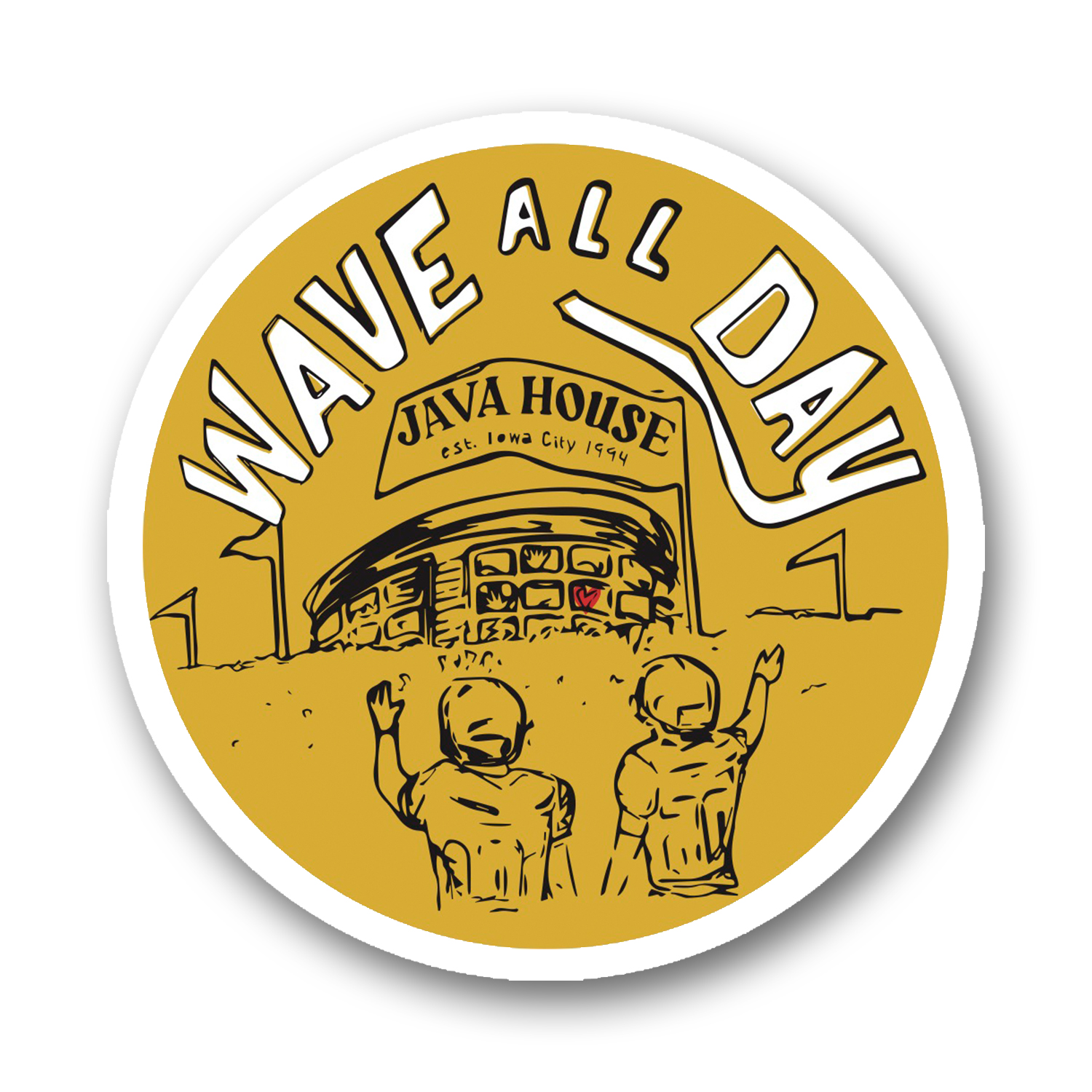 When you hear "The Java House," you think Iowa City.  And when you think Iowa City, you probably picture all things Hawkeye.  We've got all the black and gold coffee merch for the Hawkeye fan in your life!  These gift sets feature our brand new, specially roasted "Wave All Day" blend coffee. Choose between our Iowa Wave-themed stainless steel tumbler or our gold Java House diner mug! For every 12oz bag sold, The Java House will donate $1 to the University of Iowa Stead Family Children's Hospital!
Pictured:
16.9oz Wave Stainless Steel Tumbler
12oz Wave All Day Blend Coffee
For the Adventurer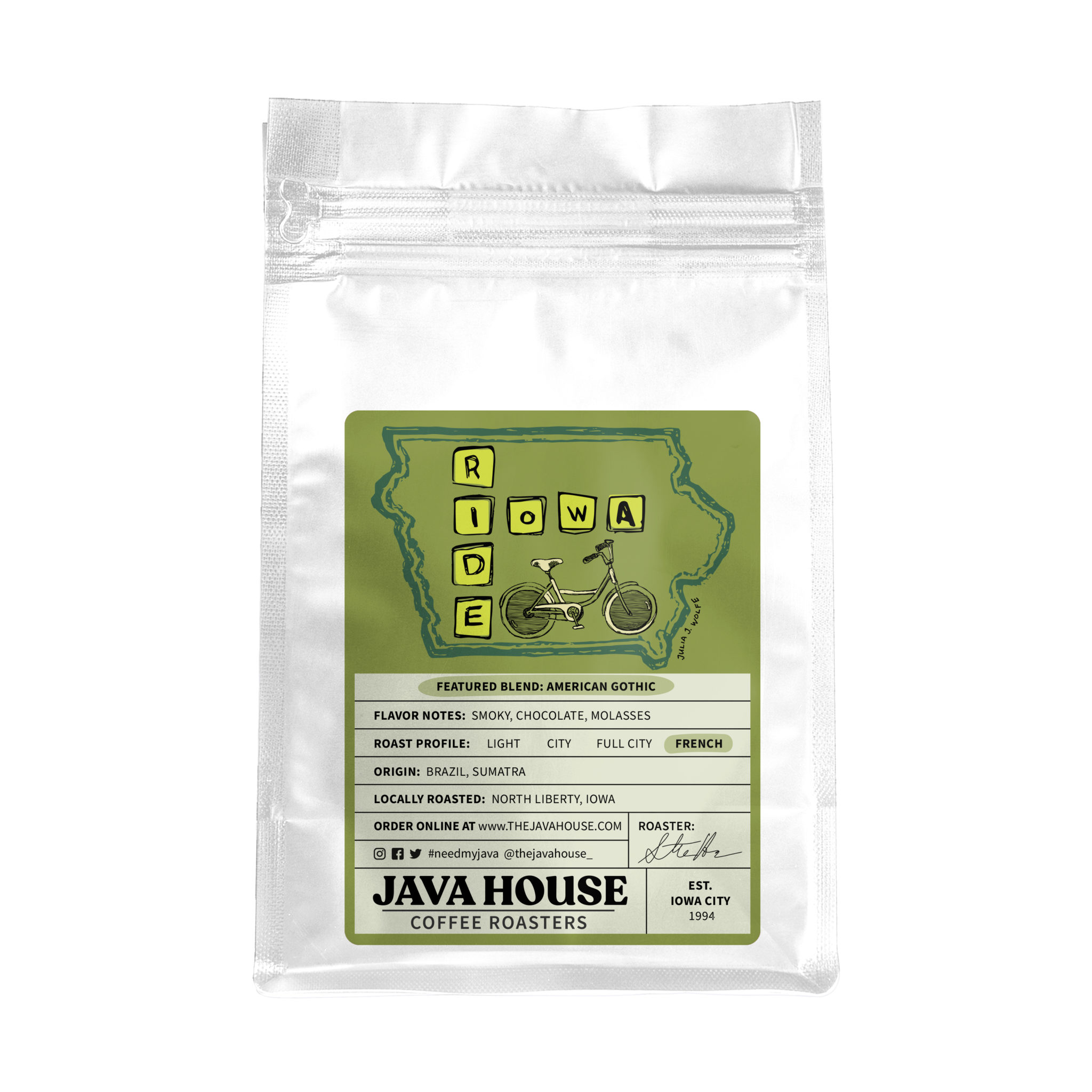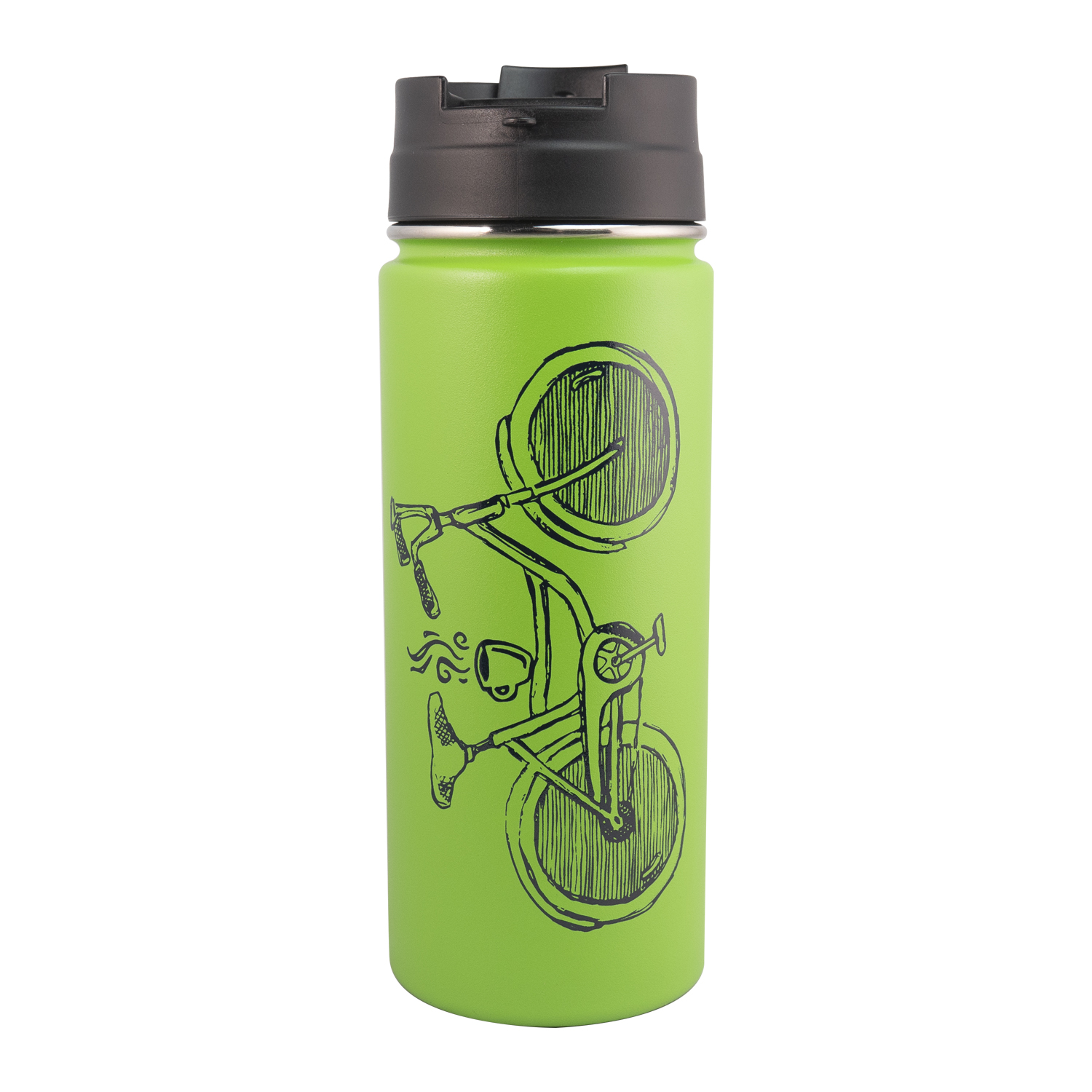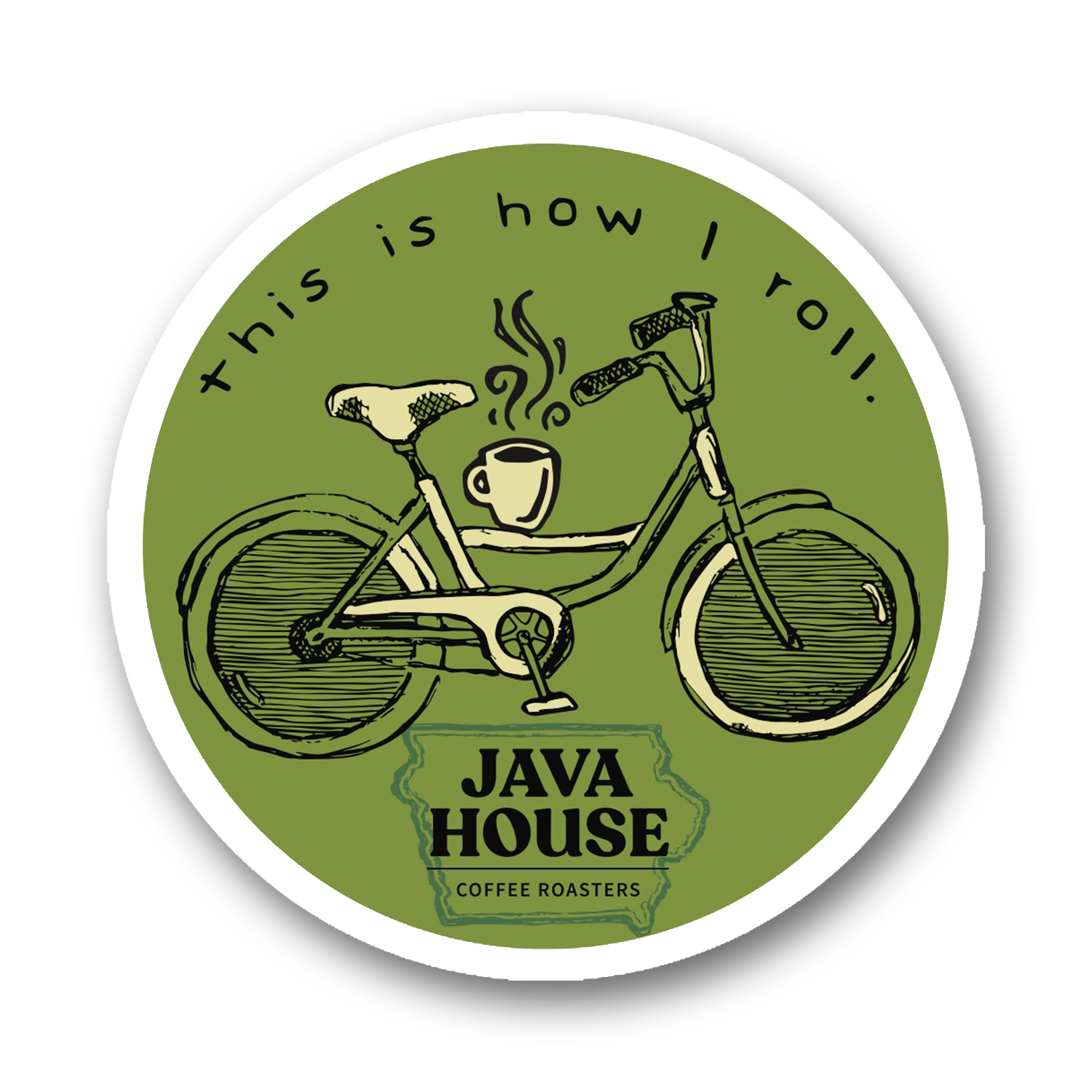 Journey with The Java House!  You may be out for a bike, hike, drive, or stroll – our new green bike stainless steel thermal tumbler will keep your beverage hot (or cold) for hours. Plus you can fill it up with this matching Iowa Ride Blend, which features our bold American Gothic full city roast.
Pictured:
16oz Bike Stainless Steel Thermal Tumbler
For the Cat People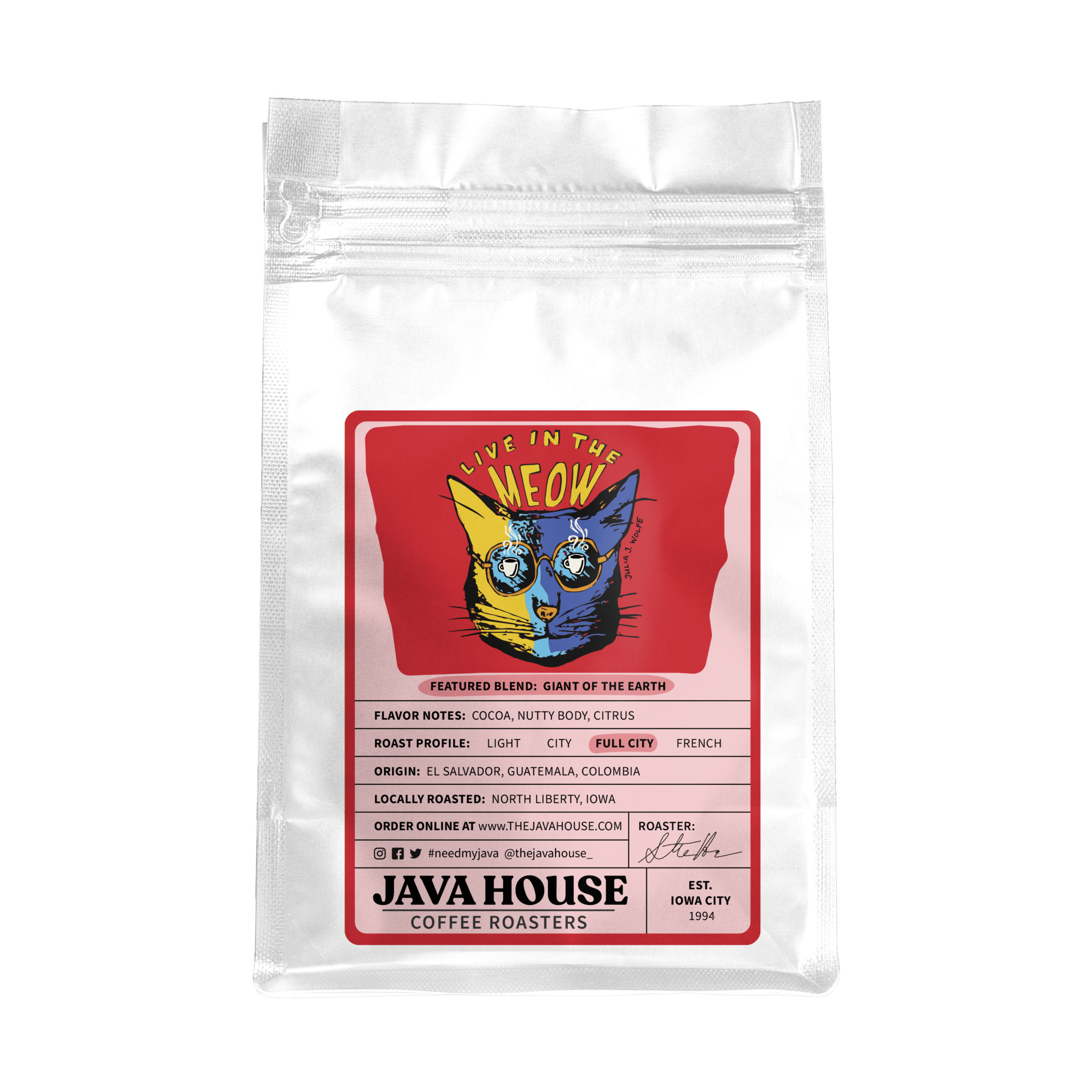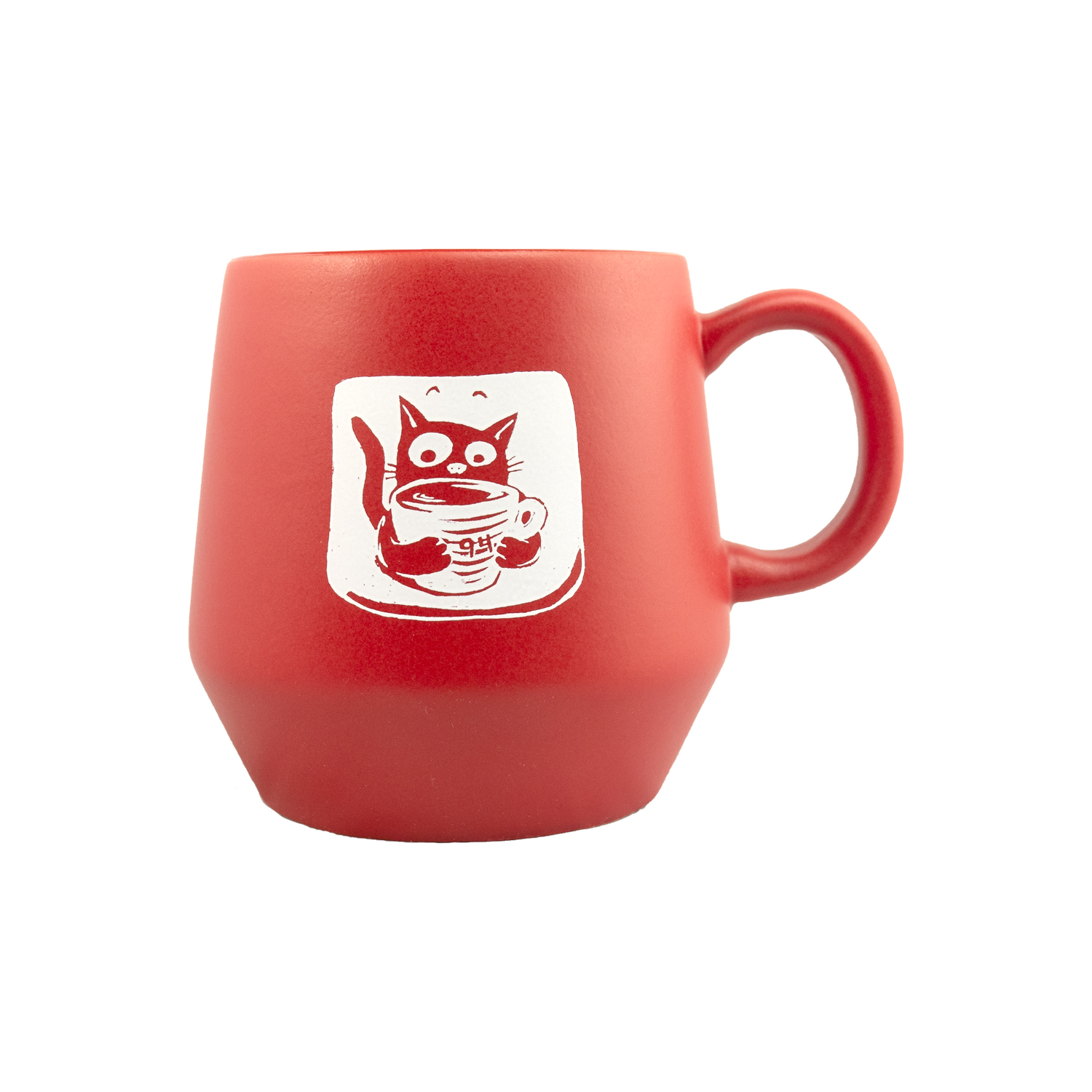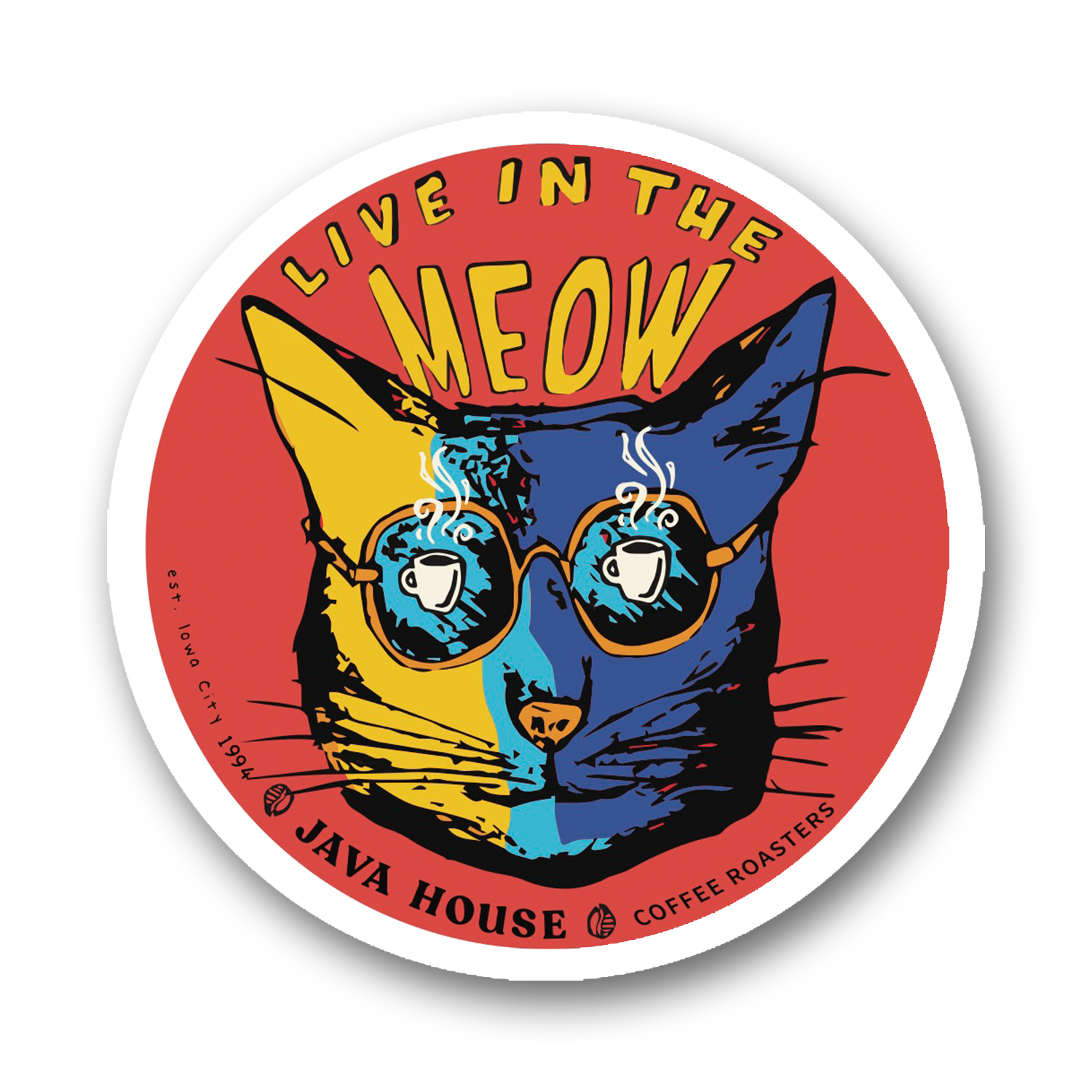 The purrfect gift for that cat person you know, this brand new red Curious Cat mug, alongside our Live in the Meow Blend, is sure to please them and their furry friend(s)!
Pictured:
12oz Live in the Meow Blend Coffee
For the Dog-Lovers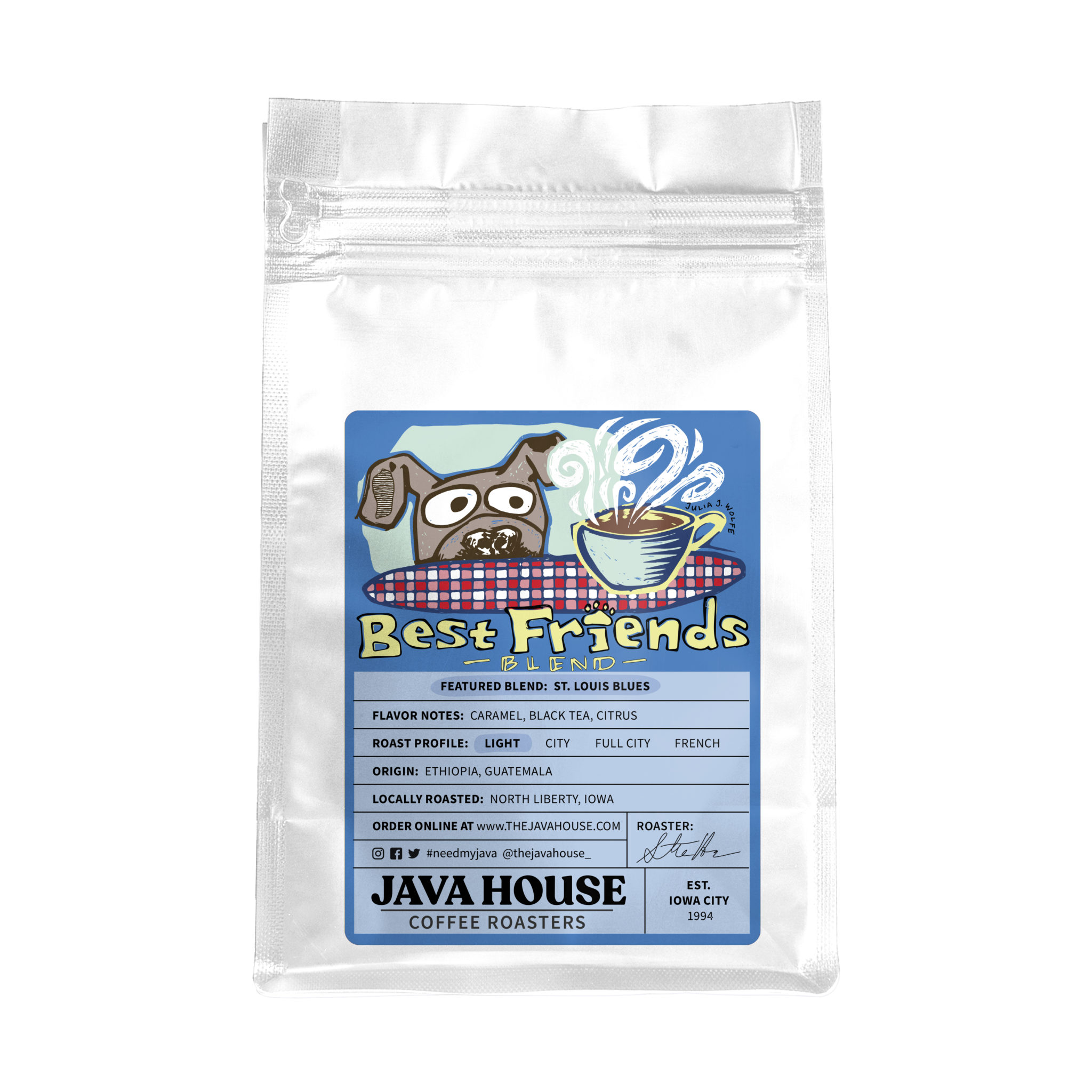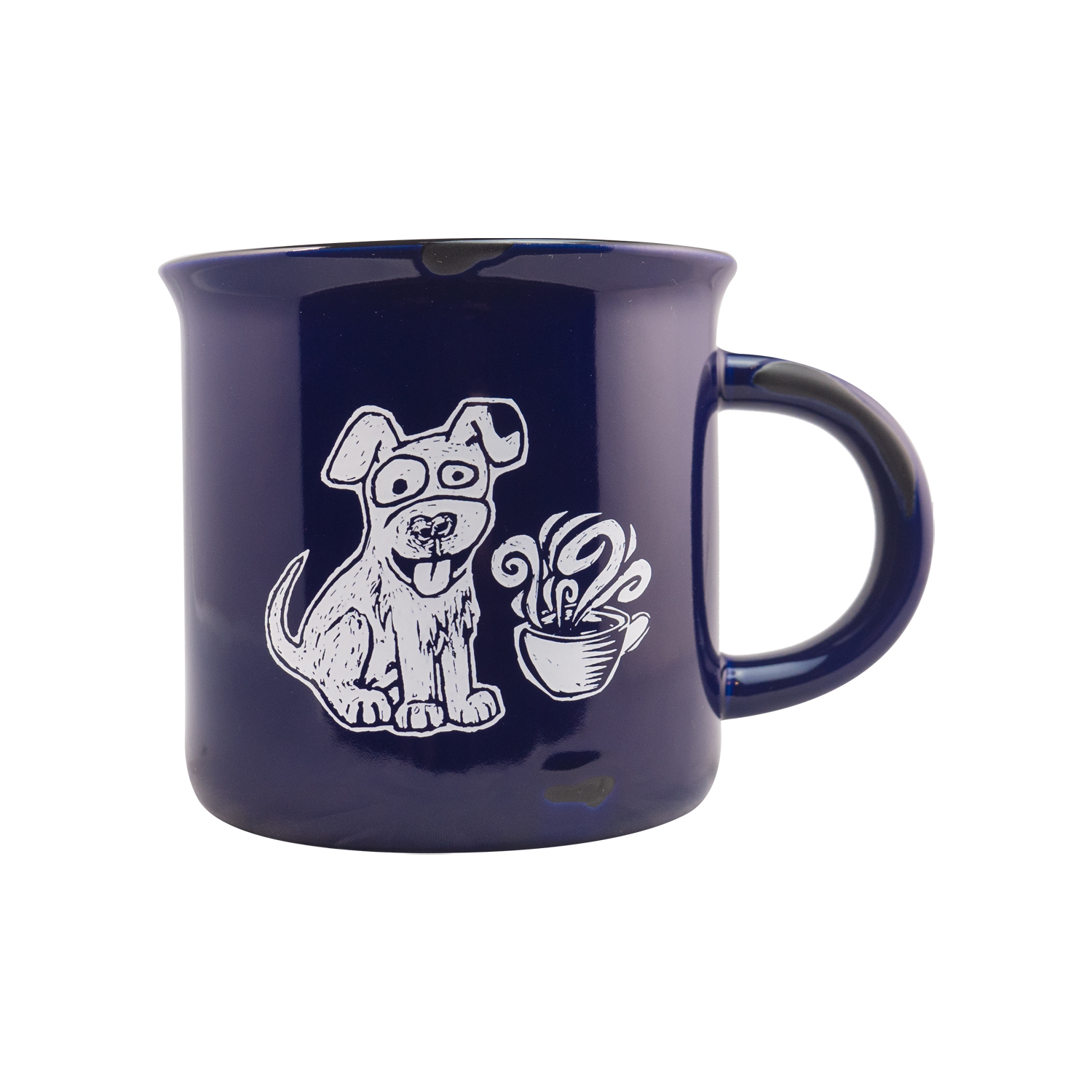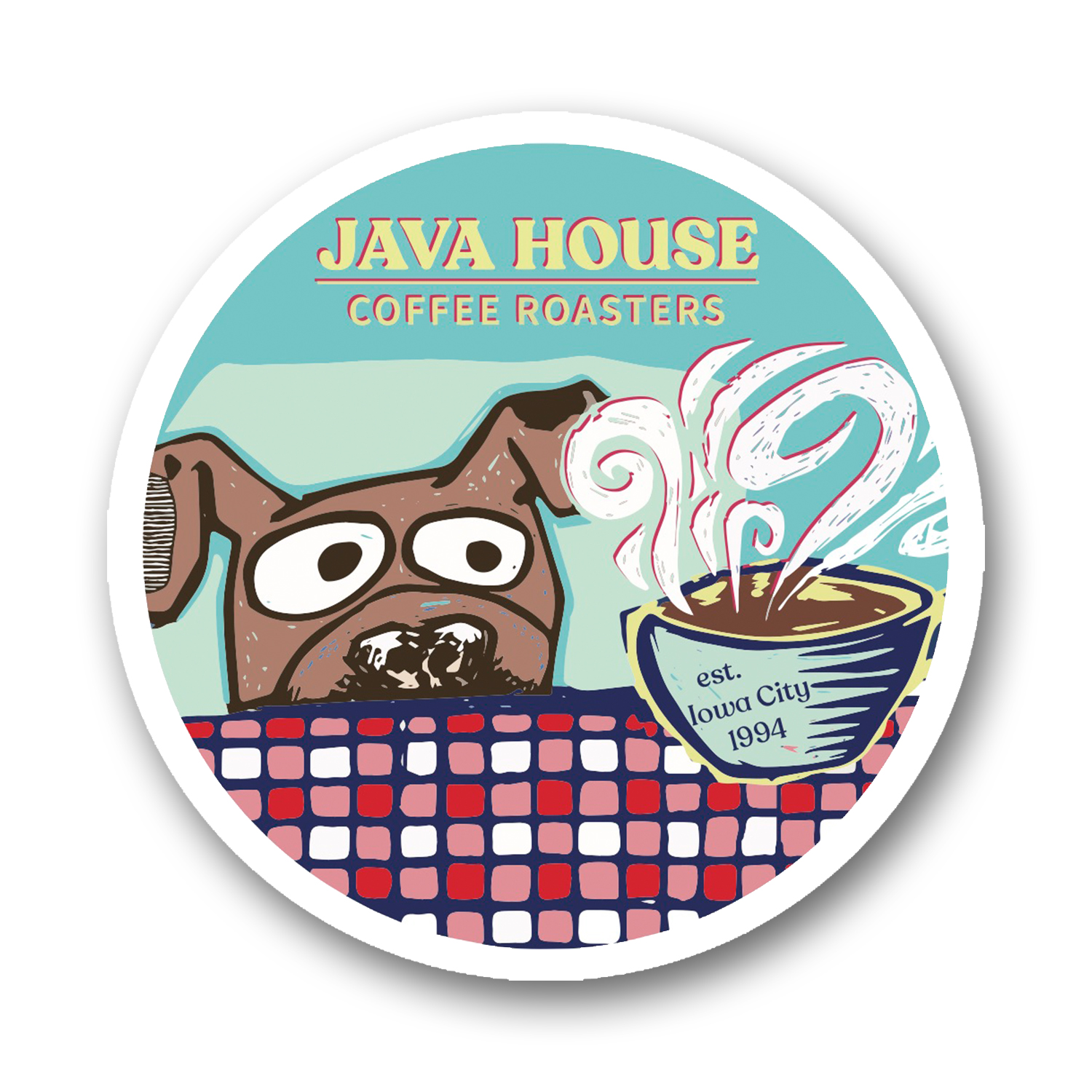 No need to go on an ever-circular wild tail chase when we've put together this great gift set for the dog-lovers out there!  After a cold winter walk, nothing beats a cup of our Best Friends Blend in our new Best Friends ceramic camp mug while snuggled with a pup by the fire – a thoughtful gift this holiday season.
Pictured:
12oz Best Friends Blend Coffee
For the Fabulous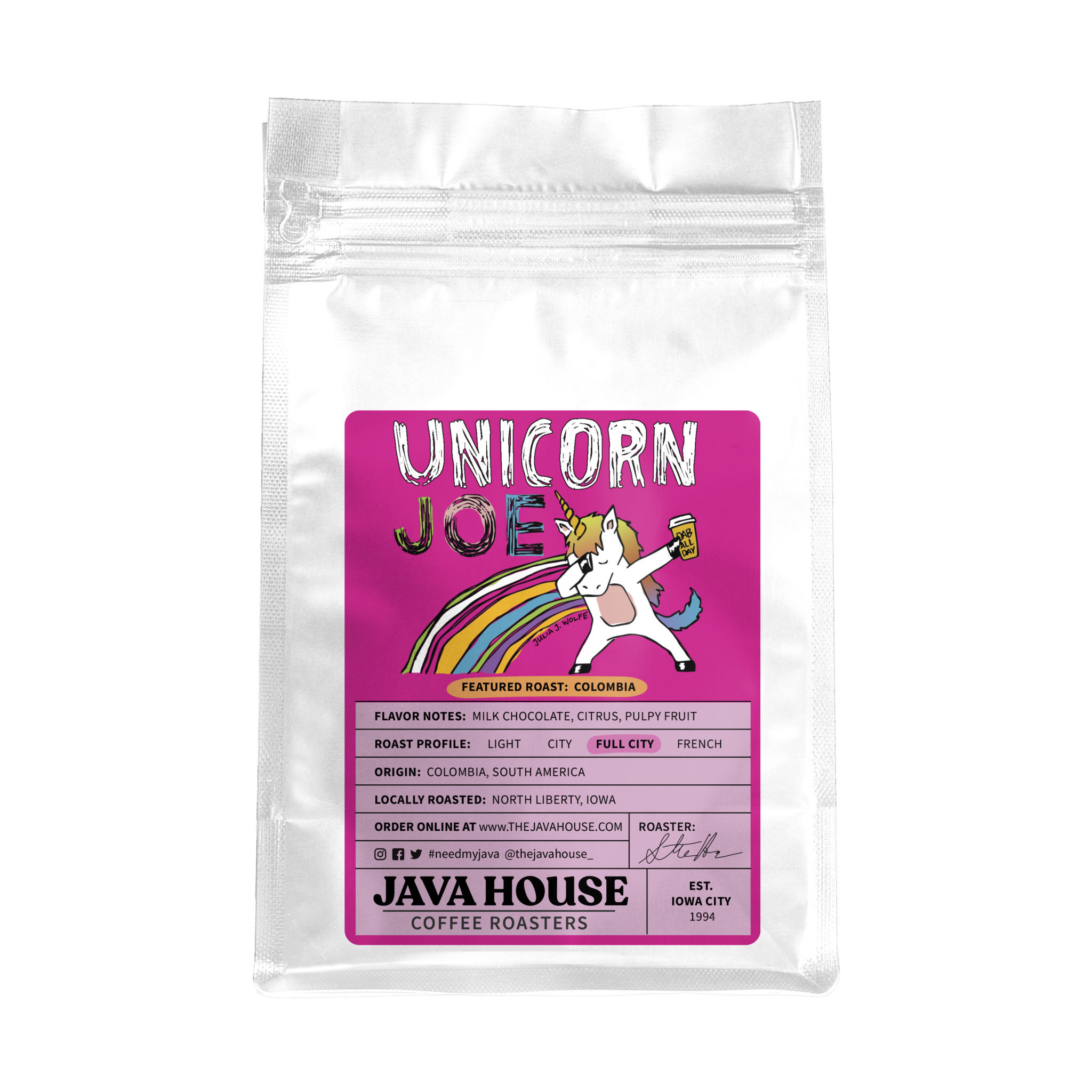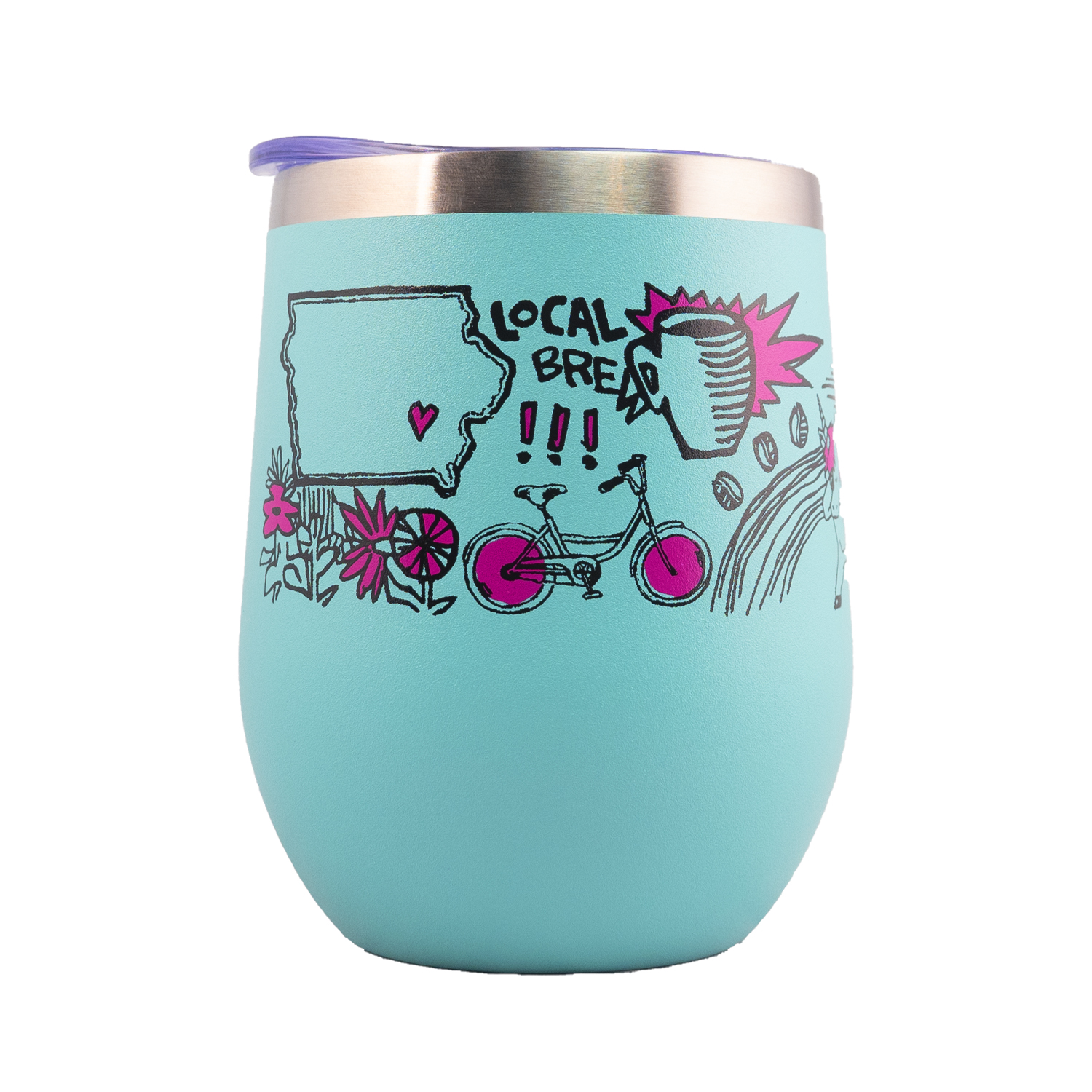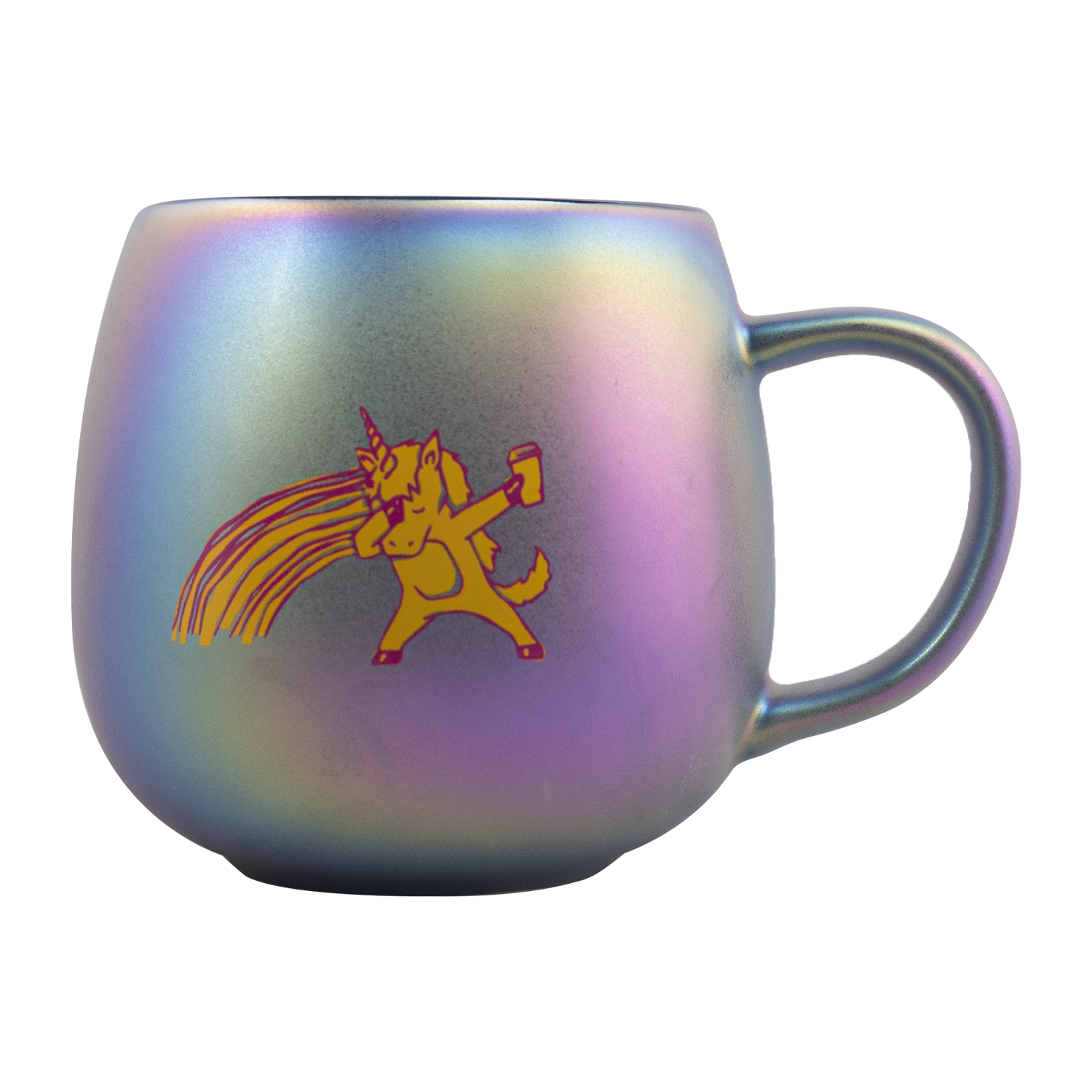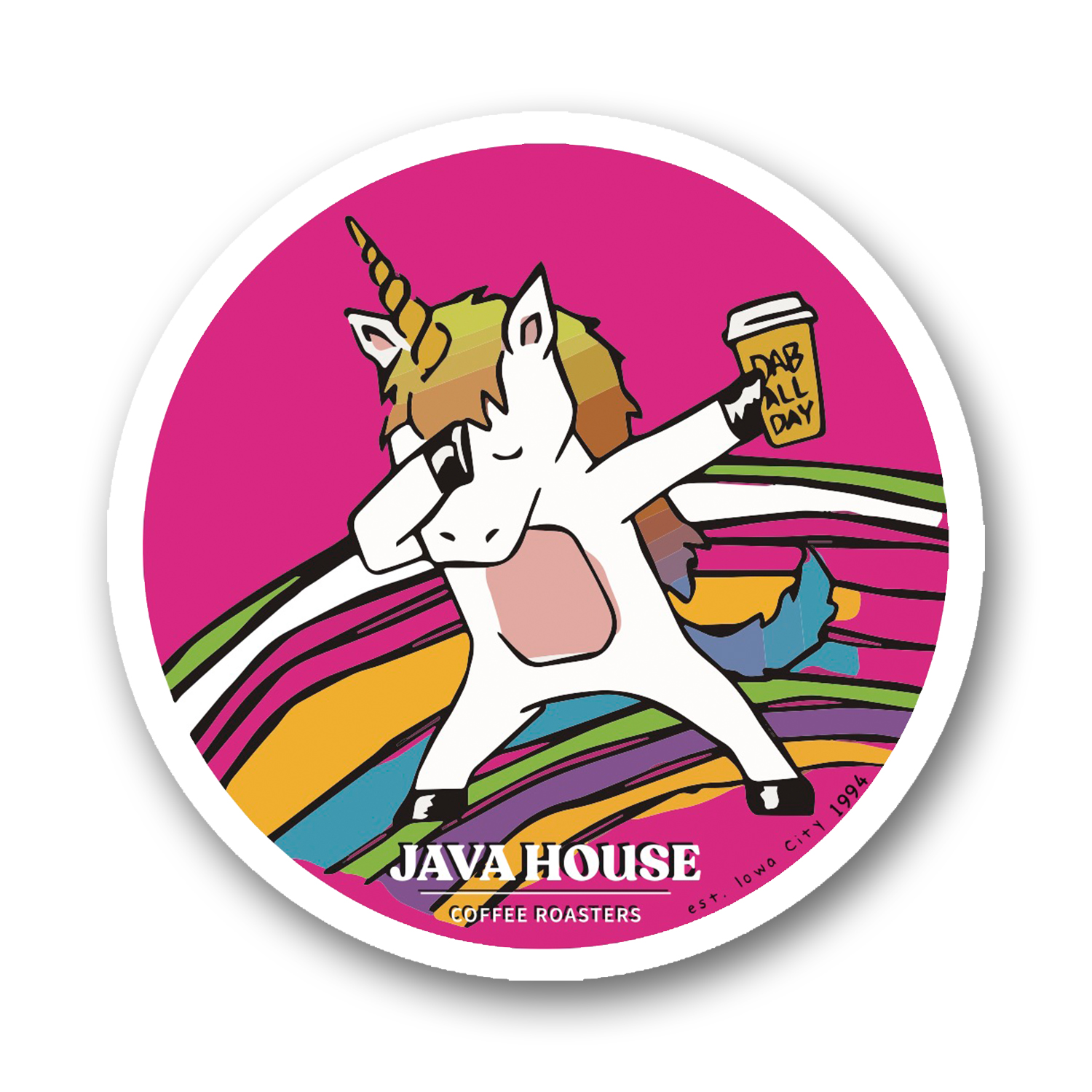 Celebrate who you are with one of our Unicorn Joe coffee gift sets!  What better way to flaunt your pride than with bright colors and a shiny mug?
Pictured:
For the Local & Loyal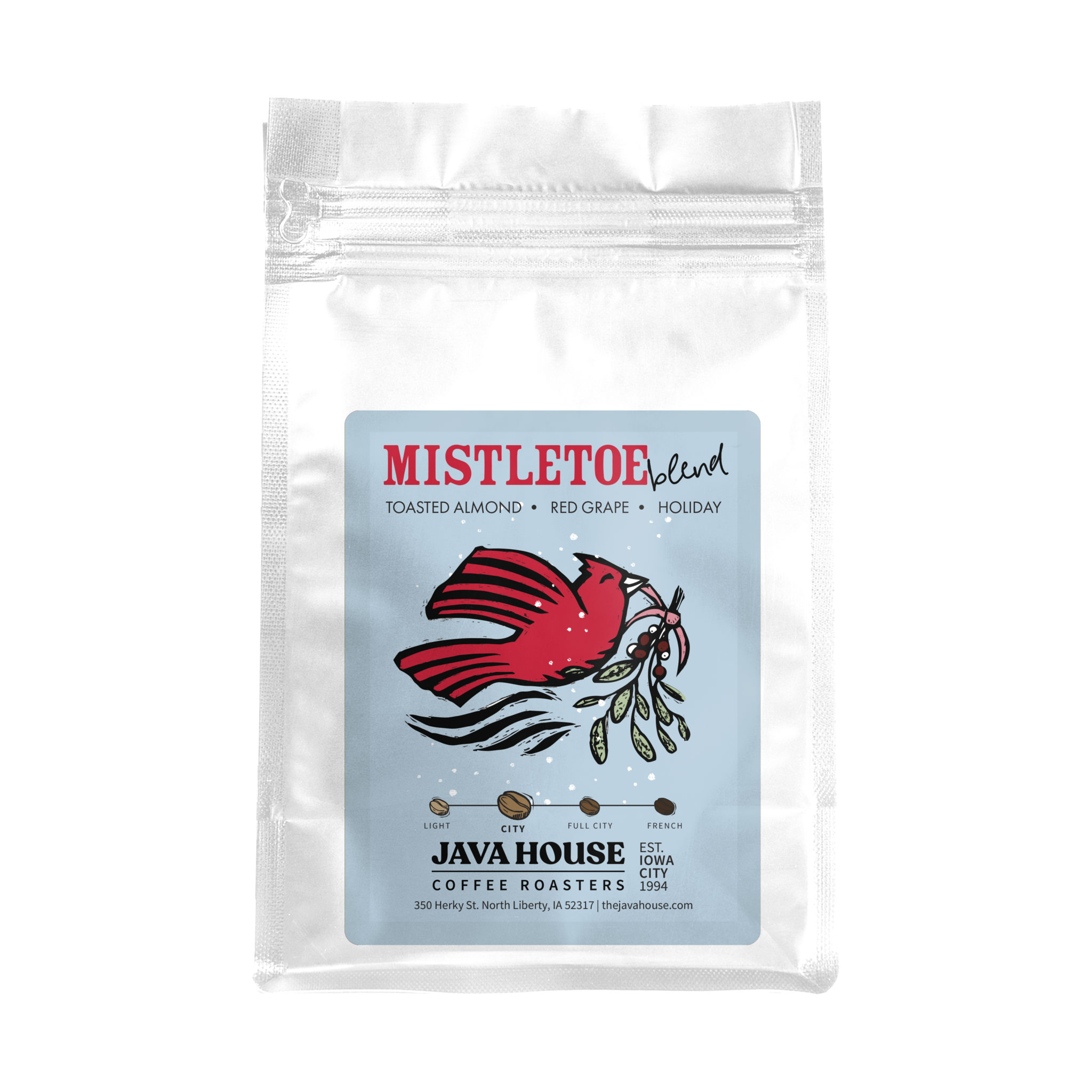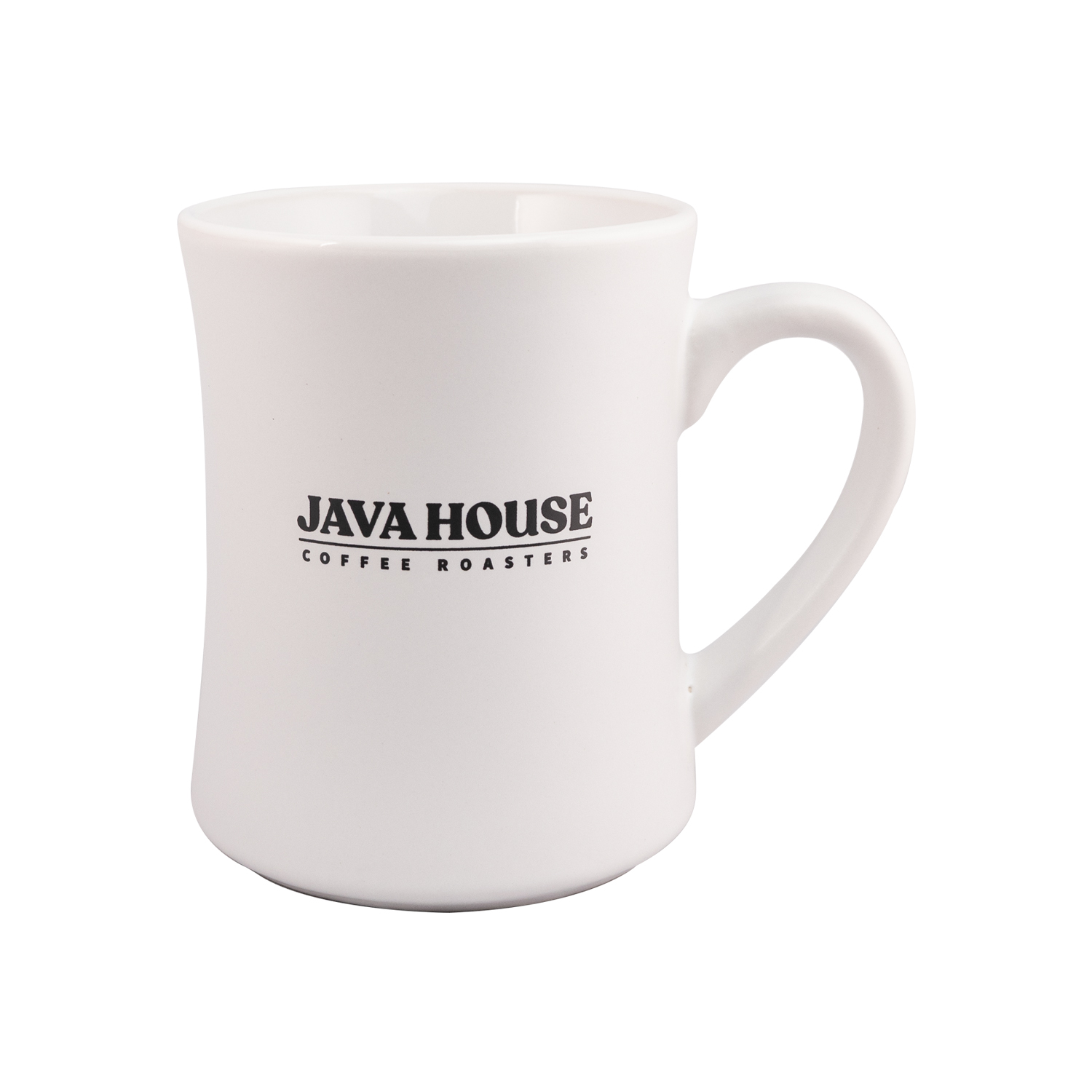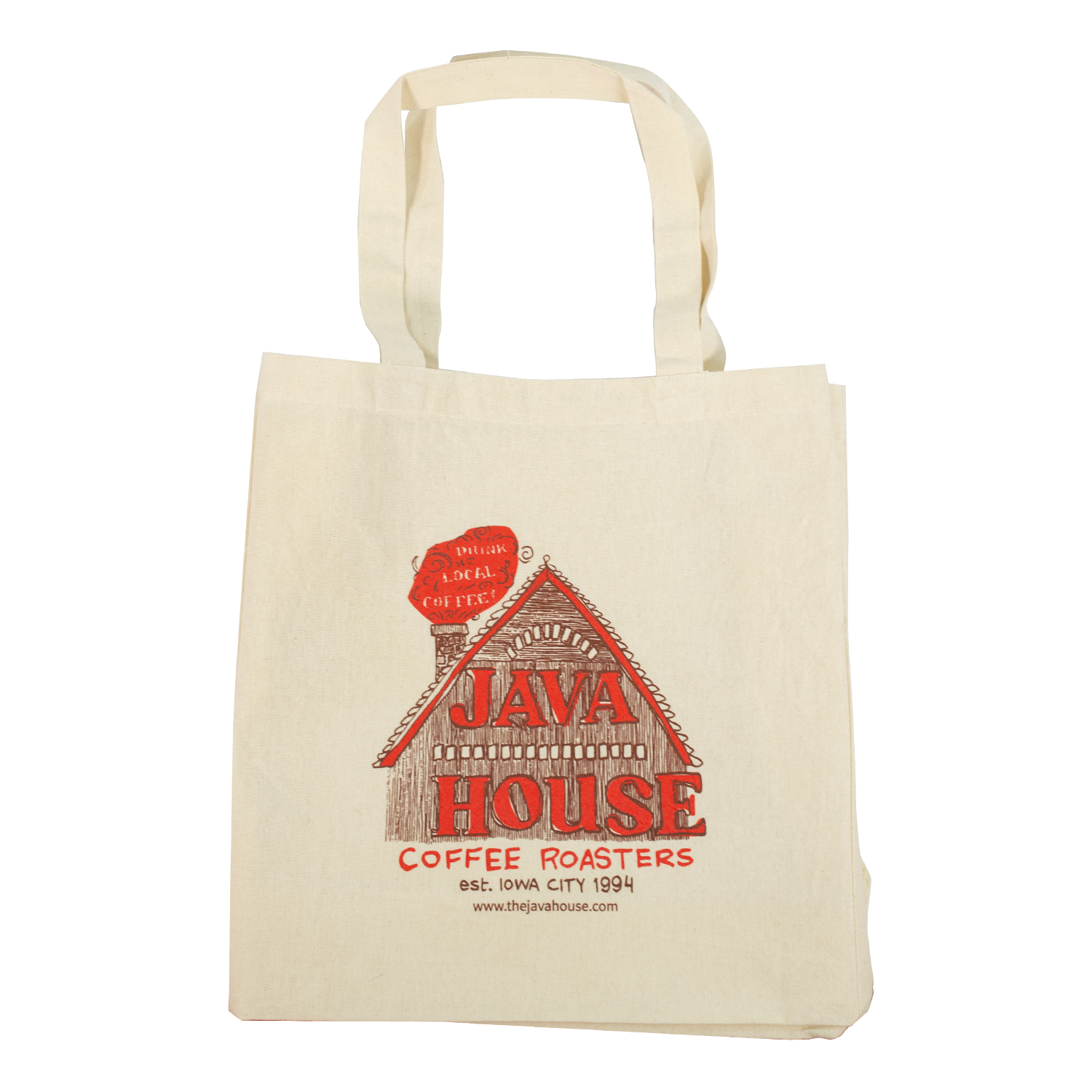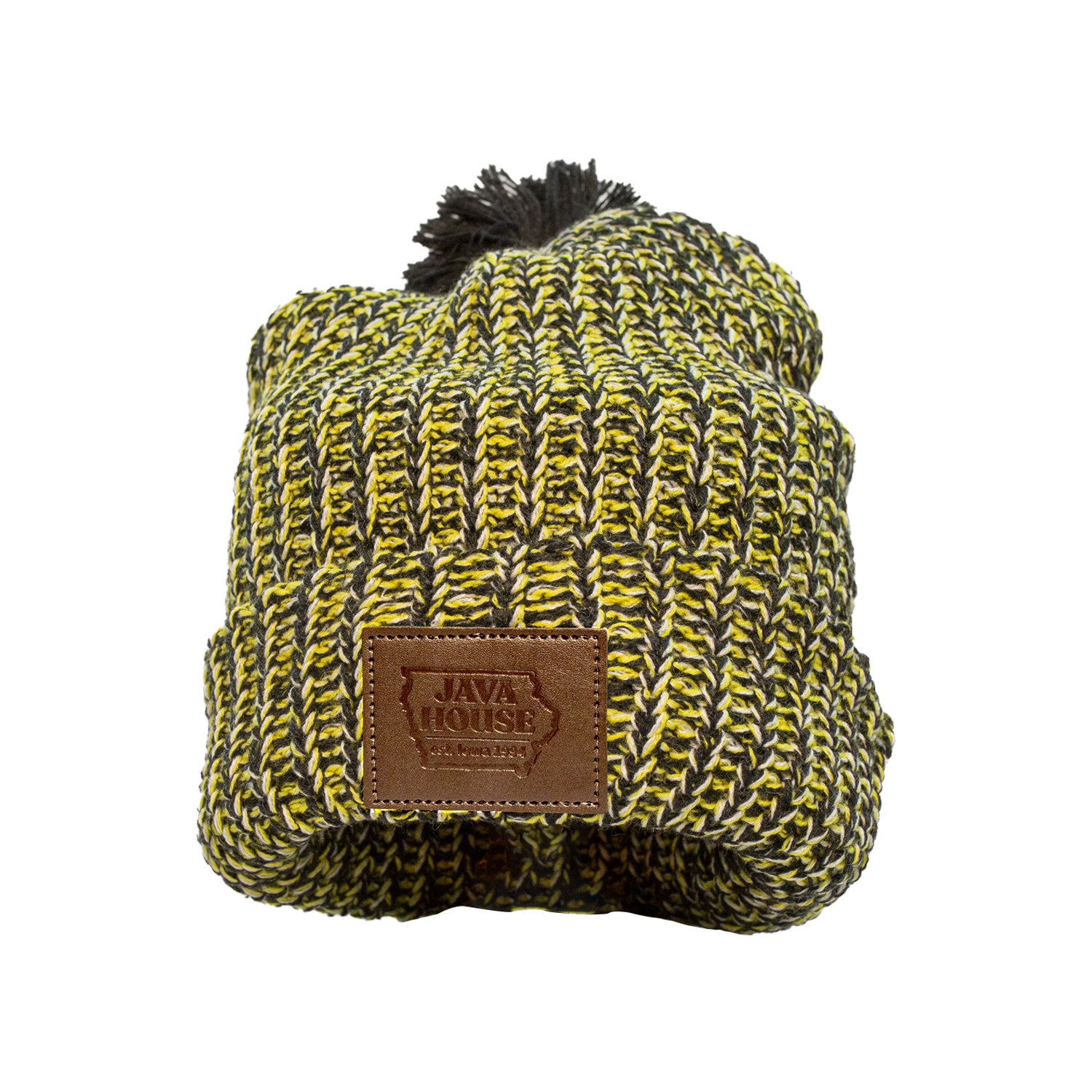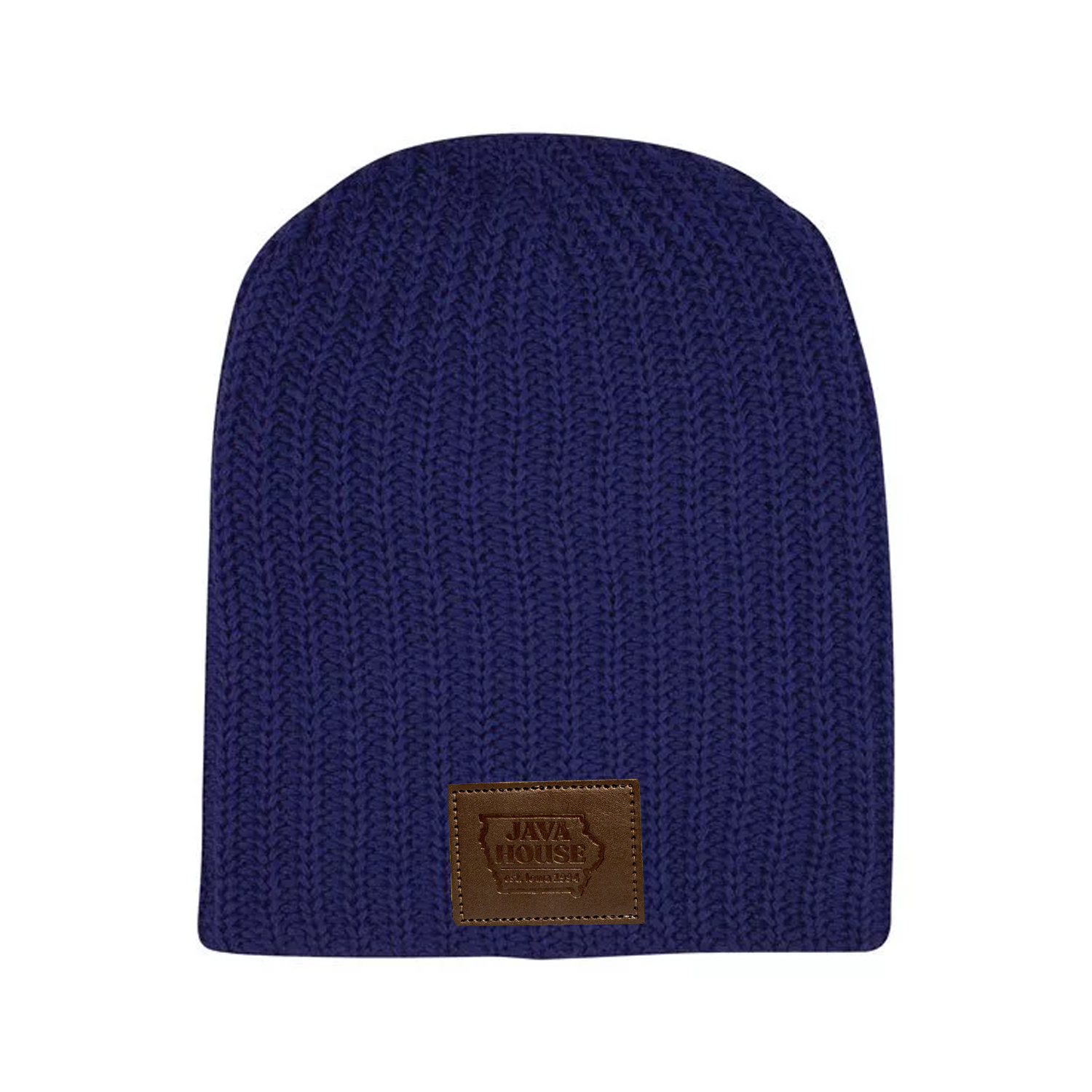 We love our loyal guests, and we've got a few extra items to consider gifting the ones you love. Check out our seasonal Mistletoe Blend, classic Java House diner mug, our new limited edition Java House cotton tote bag, or our Java House beanies!
Pictured:
Holiday Shopping Made Easy
Still stuck on a few people on your list?  Java House gift cards are the perfect gift – and they work on Heirloom Salad Co. purchases too! For a limited time only, get an extra $5 for every $25 gift card you buy. It doesn't get much better than that.
You can find something for everyone from The Java House this holiday season, whether it's a durable, weather-resistant themed vinyl sticker (courtesy of our pals at Sticker Mule), warm knitted hats with a Java House Iowa leather patch, or a limited edition Java House cotton tote bag.  And maybe a few things for yourself too.  (No judgment! In fact, the more the merrier!)  Stop by any of our Java House locations or start shopping now!